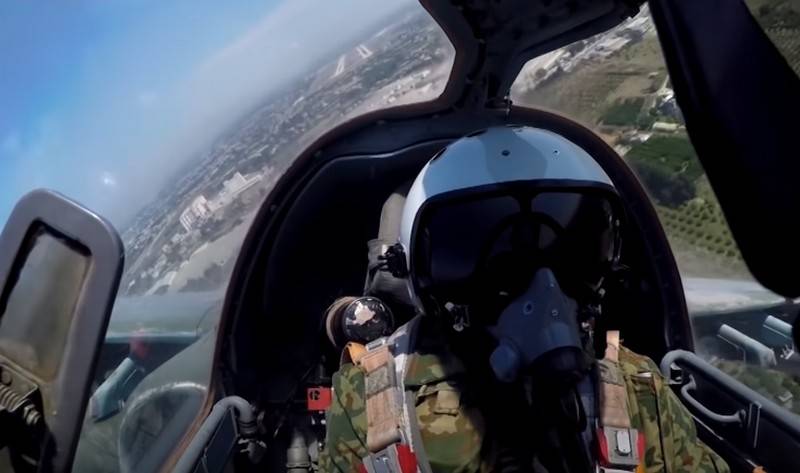 A video of shooting the Su-25SM3 VKS of Russia attack aircraft appeared on the Web. A video with relevant content on YouTube was published by the Zvezda channel.
The video frames show a view from the cockpit of an attack aircraft during the launch of missile attacks on a conditional enemy, as well as a group flight of Su-25SM3 aircraft. The description of the video does not say where the exercises of the Russian modernized attack aircraft took place, and when the firing took place.
Su-25M3 is a further modification of the Su-25CM attack aircraft. On the upgraded machines installed a digital display, which displays the ground and air situation, installed a new fire control system and satellite navigation GLONASS. The combat effectiveness of the machine has improved threefold compared with previous modifications. The aircraft is capable of hitting ground targets from a considerable distance, without entering into visual contact with a target, but only by coordinates.
The aircraft is designed to destroy small-sized mobile and stationary ground objects, as well as low-speed air targets.
Earlier it was reported that up to the level of the Su-25СМ3 it is planned to upgrade the entire existing fleet of Su-25 attack aircraft, including the Su-25СМ.