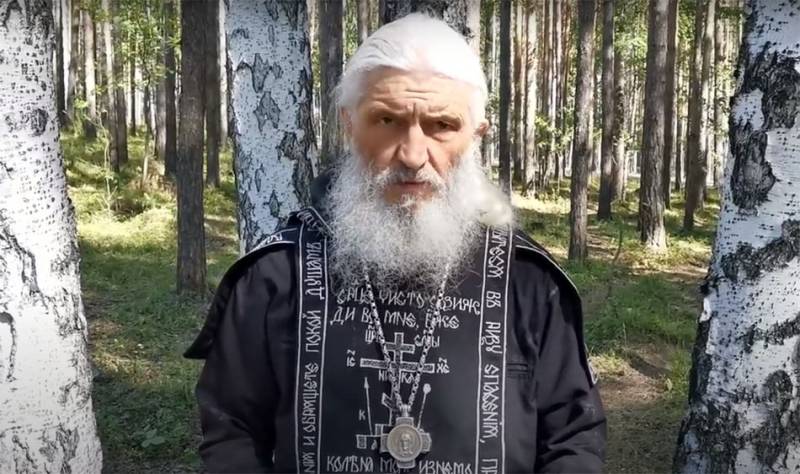 Received its continuation
история
with the deprivation of the rank of shihigumen Sergius. This person received all-Russian fame (Nikolai Romanov in the world) after he refused to obey the order of the Russian Orthodox Church on the temporary closure of monastery facilities for parishioners in connection with the pandemic.
Shiigumen Sergius said that the monastery will not be closed. After that, materials appeared in the press that this man had captured the monastery.
The hierarchs of the Russian Orthodox Church decided to deprive the dignity of an intractable monk.
The continuation of this story is already connected with the political ambitions of the ex-shiigumen. Nikolai Romanov turned to the Russian president with a proposal to transfer to him (Romanov) the powers of the head of state. The deprived dignity shihigumen published his video message on YouTube.
I propose at the international level to you, President Vladimir Vladimirovich Putin, to transfer the authority to me, shegumen Sergiy. In three days I will restore order in Russia (...) We have spiritual forces in the army and
navy
, and in all structures.
Further, the former shiigumen states that if his proposal is not accepted, he will "declare a spiritual war":
Be careful, there will be no blood, no Maidan, no revolutions.
Romanov in his address, reading a text written on paper, declares that he expects "repentance from the president and the patriarch."
Romanov-Sergius:
Waiting for your arrival to negotiate.
Further, the former shiigumen, entangled in his own theses, in one sentence calls for the destruction of the enemies of Russia and their love, again repeating that he will restore order in the country in three days.
It should be recalled that at one time Nikolai Romanov was prosecuted under several articles of the Criminal Code, including an article on robbery. Prior to that, he served in the Soviet police.