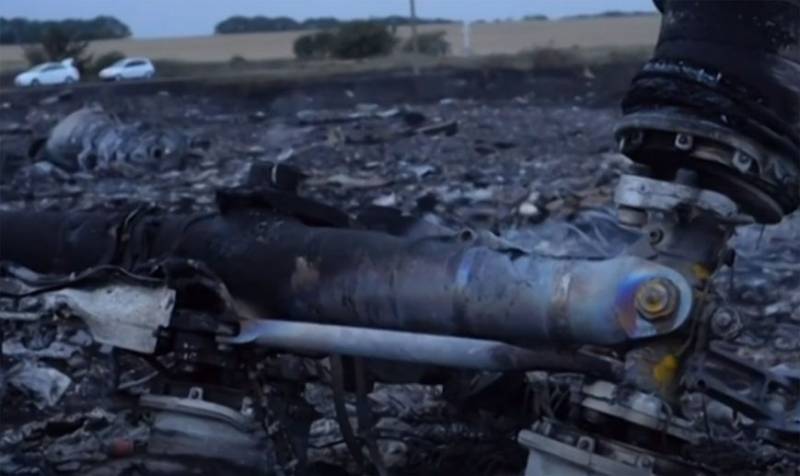 The CBS channel in the program "60 minutes overtime" released updated material on how the Bellingcat international group conducted its "investigation" on the case of a Malaysian airliner shot down over southeastern Ukraine. Recall that the plane was shot down on July 17, 2014, and almost immediately in the Western press there were accusations against Russia and the Donbass militia.
Representatives of Bellingcat, continuing to claim that they were able to "track the movement of the Buk installation from the territory of Donbass to the Kursk region, said that they used exclusively the Internet. It is stated that the basis for the investigation was the pictures posted on social networks, which were then checked with certain places on Google maps.
About how the "investigation" on MH17 was carried out, said the representative of Bellingcat Eliot Higgins. From the material in CBS:
Examining digital data bit by bit, the group discovered and identified the Russian Buk missile system, which was transported through rebel-controlled territory.
Higgins was asked where his group had taken the photographs from. To this he replied as follows:
In this war zone in eastern Ukraine, there were many people, ordinary civilians, who shot videos and photos of military convoys passing there.
An interesting statement. Why, in this case, Mr. Higgins did not publish materials about how the Ukrainian "Buki" went there, didn't find data on where the Dnepropetrovsk controllers "went on vacation", whose fate is still unknown?
The material says that Bellingcat was able to determine the phone number on board the freight automobile platform that transported the rocket launcher. Higgins states that his team called this phone and asked why the truck is transporting a missile system? "At the other end of the wire," they replied that "the separatists had previously seized the installation."
The plot also says that the international investigative team (JIT) in the Netherlands called the Bellingcat work "innovative", adding that it brings these materials to the case.
And again, oddities: Bellingcat materials with Google Maps photos are attached to the MH17 case, and materials from the Russian Ministry of Defense that a fragment of a rocket from one of the AFU units appeared on the frames of the JIT itself, the investigation stubbornly ignores.
Recall that at the moment the Dutch court is considering a case where there are 4 main defendants, three of whom are citizens of Russia, including Igor Strelkov (Girkin). In the CBS material, another person is called either Pulatov or Putlatov.