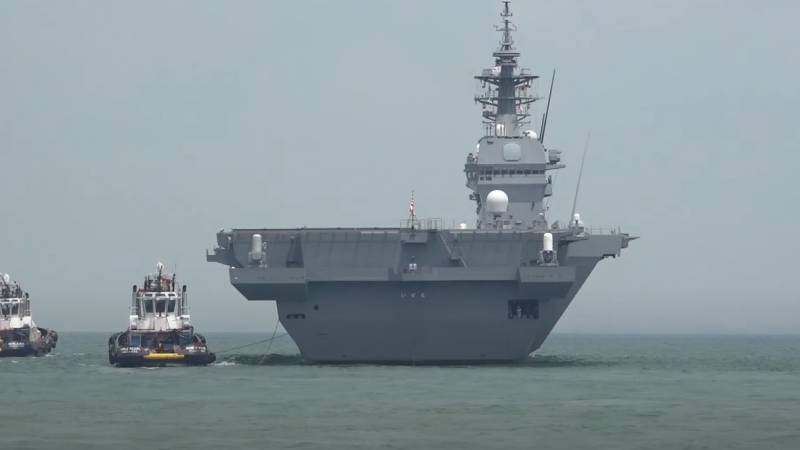 Tokyo began transforming the first two Japanese Izumo-type helicopter carriers into aircraft carriers. After the work done at the Yokohama shipyard, these ships will be able to carry US-made F-35V Lightning II fighters with a short take-off and vertical landing.
As Janes explains, the reconstruction of pennants coincides with their planned maintenance, which is carried out every five years. Currently, a pennant JS Izumo has been sent for overhaul with modernization. However, the entire scope of work is expected to be completed when it is re-placed for major repairs in 2025.
Izumo class ships with a displacement of 24 thousand tons were built taking into account the weight of the F-35B. This affected the construction of various parts of the helicopter carriers, such as elevators and decks. In this case, it is still necessary to equip the pennant. In particular, to strengthen the deck, increase its heat resistance (for vertical take-off of aircraft). It is currently unclear whether a springboard will appear on the ship.
The Japanese Navy returns to aircraft carriers for the first time after World War II. Having suffered a crushing defeat, the troops lost many types
weapons
required for offensive action. In the current environment, Tokyo believes that it is no longer obliged to follow a post-war strategy.