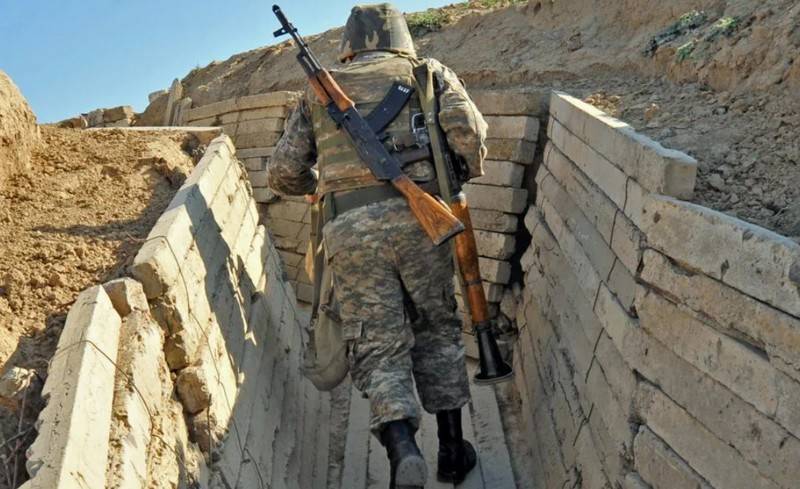 An armed clash occurred around noon on the Armenian-Azerbaijani border, reported dead and wounded. Each side accuses the other of escalating the armed conflict.
According to the Azerbaijani side, the units of the Armenian armed forces bombarded the positions of the Azerbaijani army, after which a battle broke out in this sector, during which the Armenian troops retreated. Losses reported on both sides.
(...) the units of the Armenian armed forces, grossly violating the ceasefire on the site of the Tovuz region of the Azerbaijani-Armenian state border, fired on our positions from artillery installations. There are losses on both sides. Currently, there are fights in this direction. (...) As a result of the fighting, the Azerbaijani side lost two troops, five were injured. As a result of adequate measures, the enemy suffered losses and retreated
- said the Ministry of Defense of Azerbaijan.
In turn, the Armenian side accused the Azerbaijani military of trying to violate the state border. According to Yerevan, the Azerbaijani army in an UAZ car tried to violate the state border, but after the retreat they subjected the positions of the Armenian armed forces to shelling. It is alleged that there are losses only from the armed forces of Azerbaijan, no losses from the Armenian army.
Today, at 12.30, Azerbaijani forces, for reasons unknown to us, tried to violate the state border of Armenia in the direction of the Tavush region using an UAZ car. After the warnings of the Armenian side, the Azerbaijani troops, having left the car, returned to their positions. After that, the Azerbaijani military again attempted to seize the Armenian position by shelling it.
- the Ministry of Defense of Armenia said in a statement.
Recall that the conflict between Armenia and Azerbaijan has been going on for a long time because of the disputed territories of Nagorno-Karabakh. Earlier, the Azerbaijani Defense Ministry stated that one should speak with Armenia "only in the language of force."