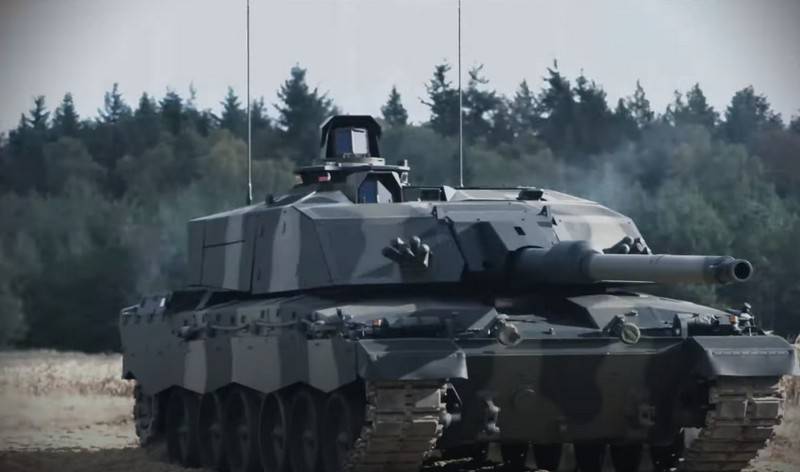 The web has a video of a new version of the British mainstream
tank
Challenger 2 from the German concern Rheinmetall. The video was posted on the YouTube channel Rheinmetall Defense.
Recall that Britain intends to use MBT Challenger 2 at least until 2035. For this, back in 2013, the command of the British Army launched work on the Challenger 2 Life Extension Program (CLEP / LEP). The task for the modernization of the tank was received by the British branch of BAE Systems and the land sector of the German concern Rheinmetall.
In autumn 2018, BAE Systems introduced its version of the tank, called the Black Night ("Dark Night"). In this modification, the company decided to limit itself to minor alterations, making the main emphasis on replacing parts of the equipment, primarily the fire control system and communications equipment. The hull and tower remain the same, and the power plant is not affected. The weapons complex retains the basic elements, but must receive new ones.
Unlike BAE Systems, Rheinmetall took a different path: the German project proposes to use a completely new tower with modern equipment. It contains new fire control devices and other weapons. The German project provides for the abandonment of the standard rifled gun L30A1 in favor of a 120-mm caliber smooth-bore gun more familiar to modern tanks. It is possible to replace the engine with a more powerful one.
Which of the options the British army will choose in the future is now unknown. In any case, BAE Systems and Rheinmetall, which created a joint venture for the production of new tanks in 2019, will also benefit.