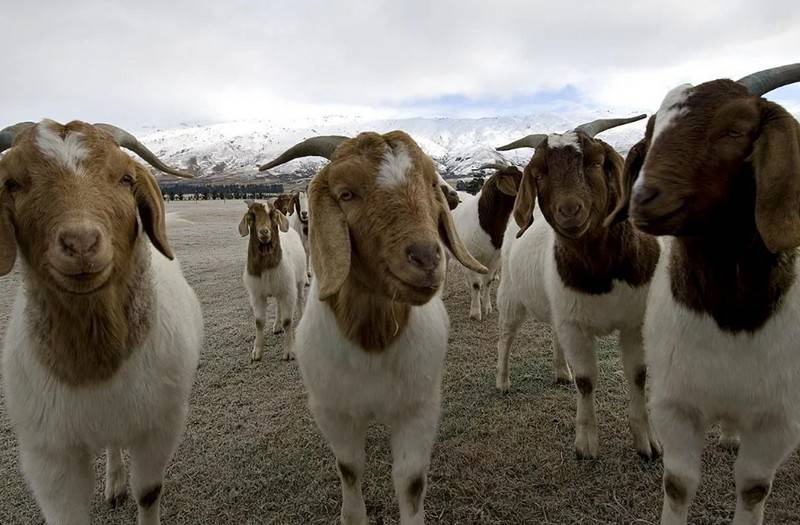 Today is Saturday, so a little from the topic: "And it happens." According to the press service of the military department of Canada, the Ministry of National Defense announced a tender for ... organization of cattle grazing.
According to the terms of the tender, applicants for victory must arrange for grazing pets to service Cold Lake airbase in Alberta. At the same time, it is specified that under the terms of the tender, the herd should not exceed 250 heads, while 70% of the livestock should be represented by goats, and 30% - by sheep.
As explained, livestock will be used to control vegetation at the air base, all the more so that the Canadian military already has successful experience in using pets as a "lawn mower." Several years ago, livestock in that capacity was already used at Comox Air Base in British Columbia.
We need to clean the grass in areas with a specific relief, where the work of people with trimmers takes several days. But you can send cattle to the same territory, which will save us much more grass from grass, and neither slope, nor drainage ditches, nor any other obstacles that interfere with the work of people, goats and sheep is not an obstacle
- said in a statement.
It is emphasized that the personnel of the air base will be involved in the care of the territory, but only in situations such as snow removal and lawn mowing, while animals will control the wild vegetation.