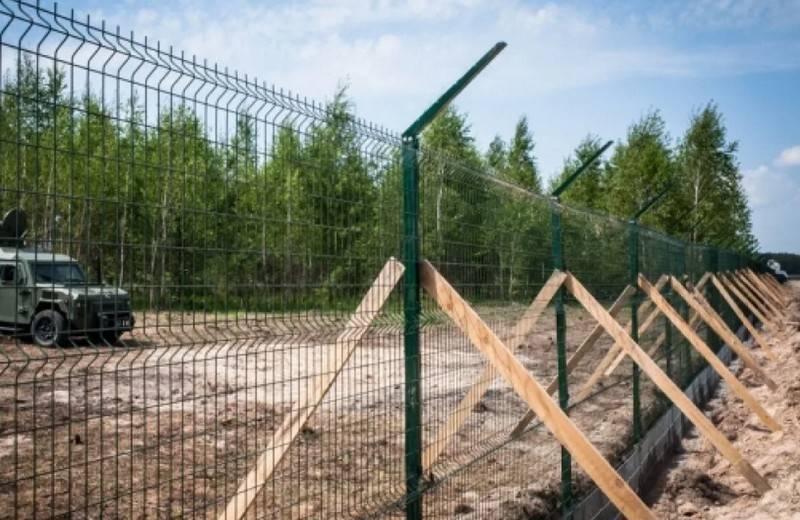 The Wall project on the border with Russia cost the Ukrainian budget $ 2020 million in 3,6, a total of $ 14,8 million is planned for this year. This was reported by the press service of the State Border Service of Ukraine.
Since the beginning of the year, as of July 1, 99 million hryvnias have been used for the Wall project, a total of 2020 million hryvnias has been provided for 400
- said in a statement.
The State Border Service specified that in 2020 12,16 km of engineering barriers were built on the Ukrainian-Russian border, of which 5,45 km were anti-transport ditches with parapet, and 6,64 km were a rocky road. In addition, five crossings of the rocky road were erected due to difficult or non-standard sections of the terrain.
Recall that in 2014, the Prime Minister of Ukraine Yatsenyuk presented an ambitious project to build protective structures on the border with Russia. Then it was stated that the Wall project, 2 kilometers long, would be implemented within 6 months, however, the allocated funds were stolen, and the completion deadlines were postponed first to 2018, then to 2019 and then to 2021. Today, the project's readiness is estimated approximately 30%.
In 2016, the National Anti-Corruption Committee of Ukraine opened a criminal case on the theft of funds allocated for the construction of the Wall of Yatsenyuk. As part of the case, eight people were detained, but the organizer and inspirer of the construction Yatsenyuk escaped punishment.