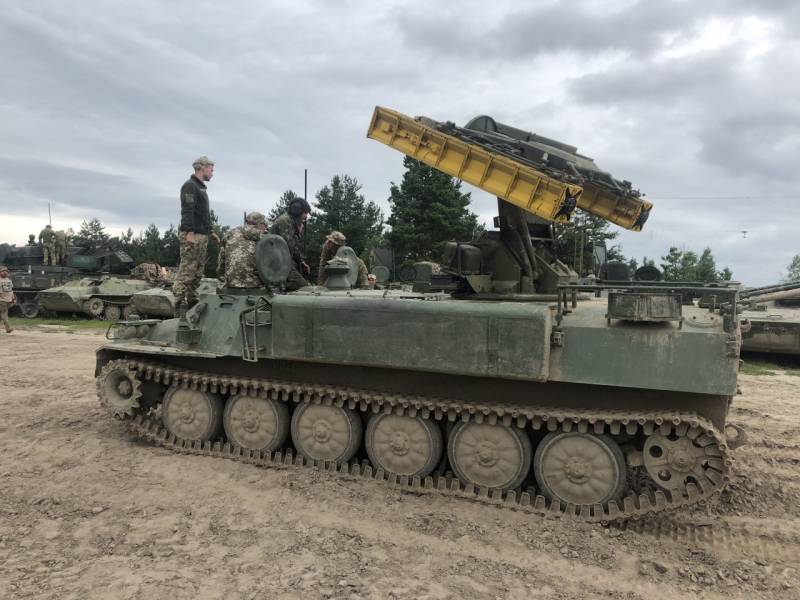 Another bureaucratic opinion on the so-called "reintegration" of Donbass - "return to Ukraine" is presented in Ukraine. This opinion was indicated by the deputy chairman of the Ukrainian government on the issue of "temporarily occupied territories" Alexei Reznikov.
According to the Ukrainian official, the process will not be quick. Deputy Prime Minister Reznikov says that "safe reintegration" (namely, the Ukrainian Deputy Prime Minister uses this term) will take at least a quarter of a century.
Reznikov said that after 25 years it will be necessary "to overcome the discord in the heads that is there (in the LNR - approx." VO ").
Ukrainian official:
There were born children who do not know what a free Ukraine is. Therefore, this process ("reintegration") is a long time, and you need to be prepared for this.
The whole question is, do those who were born in the territories controlled by Kiev know what "free Ukraine" is? This is a country where the vice-president of another country is seated in the main chair, where they kneel before foreign politicians, where local politicians bow to the foreign military and shout the slogans "America is with us!" - apparently, for modern Ukraine this is real freedom.
According to the Deputy Prime Minister of the Government of Ukraine, even if tomorrow Ukrainian flags flutter over the entire Donbass, this territory will remain a war territory for a long time to come.