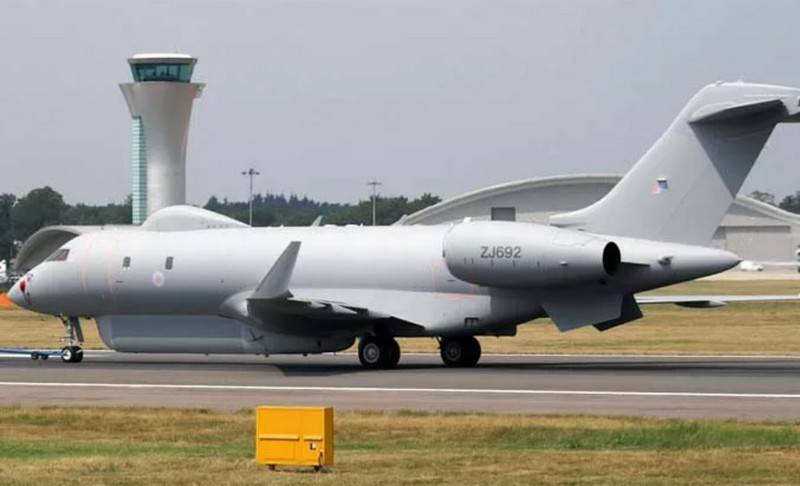 Great Britain has stepped up flights of reconnaissance aircraft along the western borders of Russia. As follows from the monitoring data
aviation
resources, reconnaissance aircraft of the British Air Force in recent days circled several times near the Kaliningrad region.
On Friday, the British Royal Air Force Sentinel R.1 was seen in the Baltic region. The British intelligence officer, with tail number ZJ692 and call sign RRR7303, flew from Waddington air base in England, after which he made a series of flights with a total duration of more than 5 hours along the borders of the Kaliningrad region in the Polish airspace, over the Baltic, as well as the sky of Lithuania. At the same time, he was approaching the Russian border at a distance of 65-75 km, being at an altitude of 13 thousand meters.
According to available information, aircraft of this type are designed to collect information and transmit it in real time. Sentinel R.1 is equipped with Astor radar equipment, which allows you to monitor the movements of the enemy over a large territory and detect both stationary and moving targets.
Also on the eve of the British Royal Air Force strategic reconnaissance aircraft RC-135W was spotted in the area of ​​Russian borders in the Baltic. He also performed a series of flights along the border of the Kaliningrad region over the Baltic and in the airspace of Lithuania.
In just a week, 30 foreign aircraft conducting aerial reconnaissance were seen near Russian borders. The main territory being monitored remains Kaliningrad Oblast, Crimea and Russian military bases in Syria.