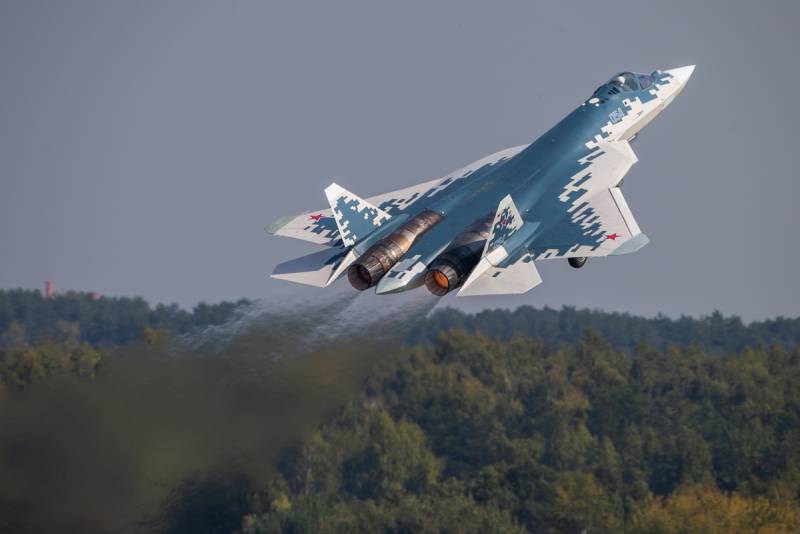 The Chinese media are trying to figure out what concept a fifth-generation fighter is being created in Russia. The author on the pages of the Sohu portal writes that this concept is significantly different from that implemented in the United States on F-22 fighter jets.
From an article on a Chinese resource:
The difference between Russian fighters and American fighters lies in two completely different theories of air combat and an understanding of the future of such a battle. Compared to American fighters, Russian fighters usually have a higher traction coefficient and excellent maneuverability.
The author writes the following:
Russians still consider air combat at short and medium distances relevant. That is why the Russian concept is based mainly on super-maneuverability.
According to the author in Sohu, in an environment where airplanes have similar electronic warfare capabilities and
weapons
over-maneuverability can indeed play an important role, but this role, according to the author, is not too great:
Outside of line of sight, use over-maneuverability to avoid an attack from the enemy, and then take countermeasures. Russia has always believed that it has an advantage in the field of aerodynamics of fighters, and it continues to go the same way.
It is precisely on this theory and on this concept that the new-generation Russian fighter Su-57 appeared, according to the author of the Chinese resource.
At the same time, it is stated that if the Russian Su-57 is detected by American radars before the pilot understands this, "super-maneuverability will not help him anymore."
From the article - peremptorily:
The Russian theory of super-maneuverability is not suitable for future air combat.
According to him, the American F-22 is "completely different," since the American concept of the development of combat
aviation
based on stealth technology and early detection.