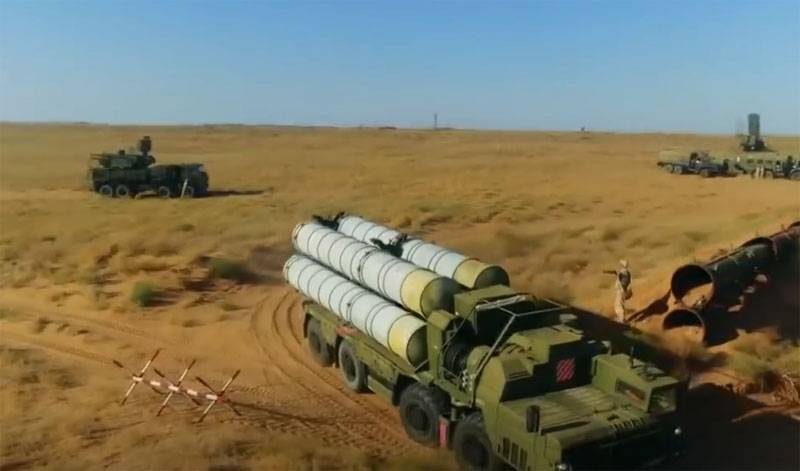 The network continues to discuss the next stage of tests conducted in Turkey of the S-400 anti-aircraft missile system, which was delivered from Russia.
The Turkish media reported that US-made aircraft armed with the Turkish Air Force were used as conditional training targets. It was primarily about F-16 aircraft.
After some time, there were statements that the Turkish troops decided to test the S-400 air defense radars against fifth-generation fighters F-22 and F-35, which take off from US air force bases in the Middle East.
Another version is related to the fact that the Turkish military command is testing the capabilities of the S-400 Triumph complex in relation to US Air Force aircraft deployed at the Incirlik airbase. This air base is one of the US and NATO command bases in Europe.
European military experts note that recently Turkey has been actively improving its military potential amid the development of the economy. President Erdogan is trying to strengthen his power and bring Turkey to a position where it would be maximally protected both from economic and military-political pressure. And the statements from Turkish journalists about the "various types of S-400 testing" are called an attempt to indicate to everyone, and the United States in the first place, that Turkey is ready to act as tough as possible in the presence of a national security threat.
In particular, the issue of the recent past, when Turkey shot down a Russian Su-24M bomber, is also considered. Then, as you know, Erdogan said that the Russian "Drying" entered the airspace of Turkey. Then it was suddenly announced that a blow to the Russian plane was being inflicted in order to "harm Erdogan" from the side of the "military coup".
Now Erdogan is being asked to answer the question: is he ready to use, for example, the S-400 air defense system against American aircraft, if with their help Washington will decide to "pacify" the Turkish president. The most nationalist-minded Turkish forces speak of the "complete independence" of the country, noting that "the military shot down the Russian Su-24, and if necessary they also shot down a US plane."