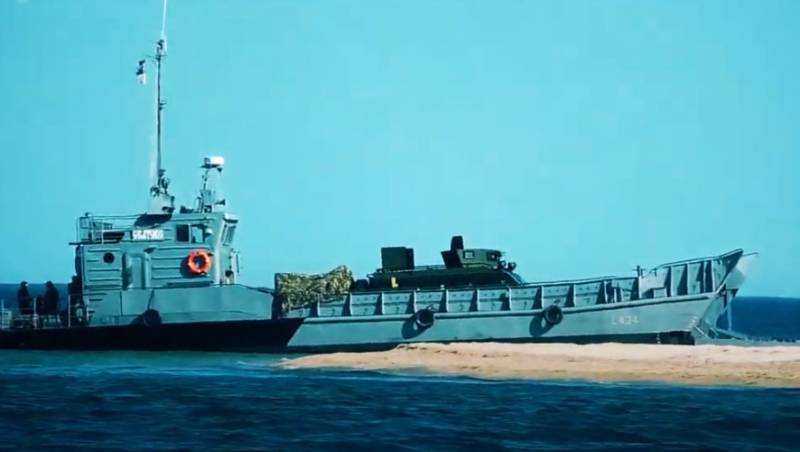 The naval forces of Ukraine conducted a gathering campaign of ships, boats and support vessels. The purpose of its holding was called the development of elements of combat training, the coherence of units of diverse forces and a demonstration of their presence in the Black Sea region.
In addition, the Navy of the Armed Forces of the Armed Forces worked out the landing on the coast, the organization and conduct of mine action. In the exercises, the marines of the 88th APU brigade were involved. The landing was carried out both by sea and by air.
Under the guise of small armored artillery boats, Ukrainian marines secured themselves at altitude, took up a circular defense and secured and defended the terrain.
Video of the Navy APU:
Earlier, Minister of Defense of Ukraine Andriy Taran and NATO Secretary General Jens Stoltenberg held a telephone conversation. One of the topics of their conversation was the strengthening of the presence of the North Atlantic Alliance in the Black Sea.
This was reported by the press service of the Ministry of Defense of Ukraine.
The parties discussed the status of NATO partner with advanced capabilities received by Ukraine. The interlocutors agreed that Russia's build-up of military presence in the Black Sea is changing the balance of power and is a security threat. To counter "Russian aggression", the parties agreed that NATO needs to strengthen air patrols and increase the number of Alliance warships in the Black Sea region.
During the conversation, Andriy Taran invited the military contingents of the countries of the North Atlantic Alliance to take part in the military exercises scheduled to be held in southern Ukraine this fall. In addition, the head of the Ukrainian defense department invited Stoltenberg to pay an official visit. The Minister also emphasized that Ukraine's course towards NATO membership is irreversible.
Telephone conversations between Taran and Stoltenberg took place on the day of the 23rd anniversary of the signing in Madrid of a charter on a special partnership between Ukraine and the North Atlantic Alliance.