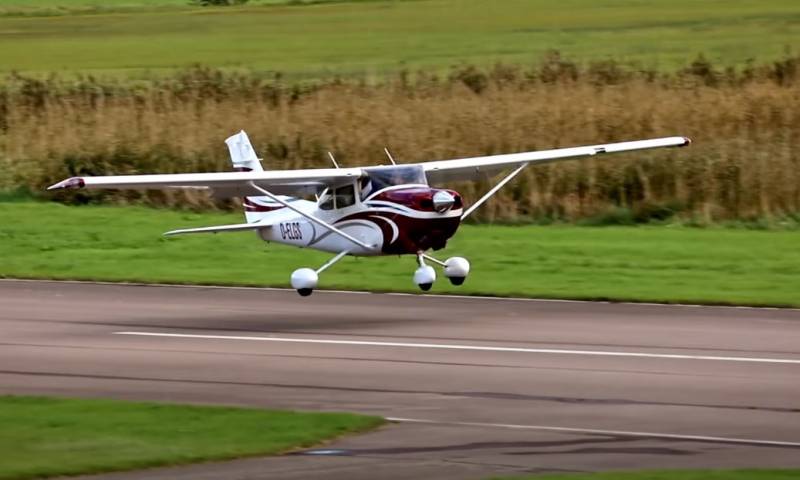 King of Thailand Maha Vajiralongkorn donated three Cessna 182T aircraft to the country's army for use in humanitarian missions.
The commander-in-chief of the troops, General Apirat Kongsompong, in this regard, declared that such a worthy gift is a great mercy of His Royal Majesty. According to the Ministry of Defense, the vehicles will be put into operation at the Lobburi air base, where they plan to use them for air patrols, to combat drug trafficking and forest fires (apparently to monitor them).
Cessna 182T general-purpose light aircraft transferred to the army with a maximum take-off mass of one and a half tons were released by the American company Textron Aviation. This model was considered by some private US military companies, along with other types, as a promising strike aircraft designed to fight rebels.
Under the previous monarch Phumipon Adulyadej Rama IX, who died in 2016, purchases of short-haul passenger aircraft SSJ-100, made in VIP configuration, began. Then the king's fortune was estimated at $ 30 billion. By 2019, three cars of this type were purchased. They are exploited in the interests of the royal family, although they are listed on the balance of the Air Force. Allegedly, the SSJ-100 was purchased at the personal expense of the king.
Although the transfer of three light-engine aircraft is a fairly modest gift, but nevertheless it carries a certain semantic load. In general, a good example to follow.