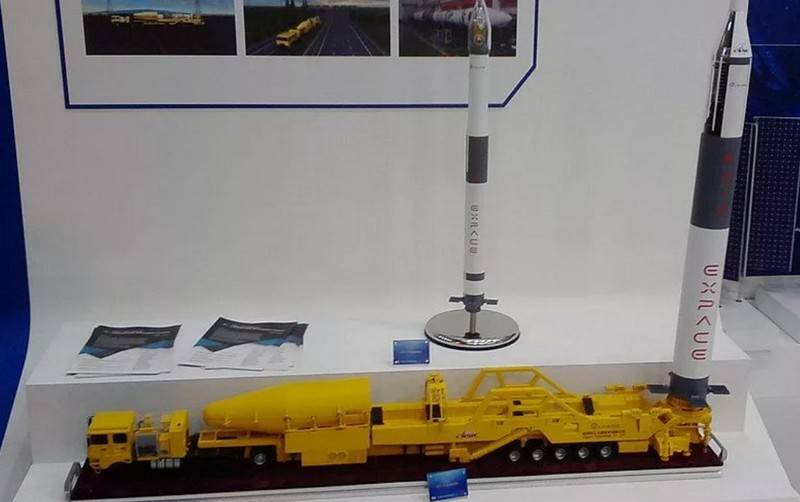 The first launch of the new Chinese launch vehicle, Quizhou-11, ended in failure. According to the Xinhua News Agency, the reason for this was "technical problems."
The Chinese launcher Kuizhou-11 (KZ-11) was allegedly developed on the basis of the DF-31 intercontinental ballistic missile. It is a three-stage solid-fuel rocket with a diameter of 2,2 meters and a weight of 78 tons, launched from a mobile platform.
According to the statement of Expace Technology, the development company, a subsidiary of the China Corporation of Aerospace Science and Industry (CASIC), the rocket is capable of placing up to 1 ton of cargo into low Earth orbit, and up to 700 kg into solar-orbit.
The first launch of this missile was planned for 2017, then it was postponed to 2019, then to January 2020 and the last launch date was July 10 of this year.
The launch took place at 12:17 local time (07:17 Moscow time) at the Jiuquan cosmodrome in Gansu province, but was unsuccessful. Details of the "technical reasons" are not given.
Missiles were detected during the flight, and the launch failed. Identification of specific causes and analysis of information is currently underway.
- said in a statement.