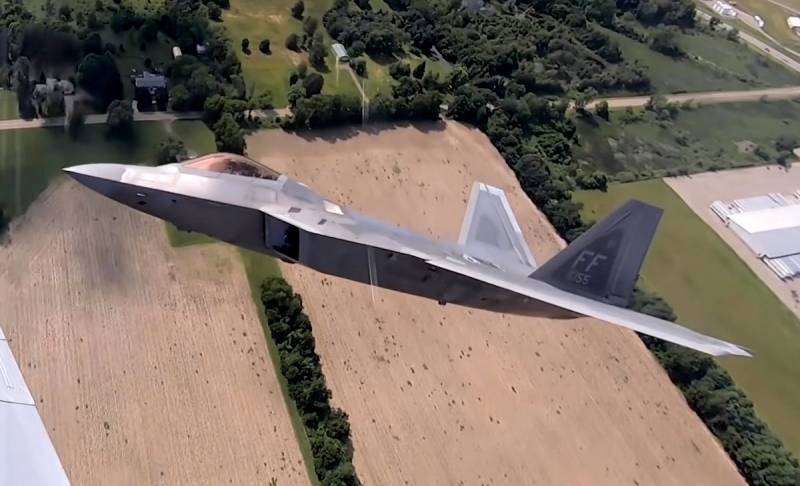 Ankara tested its Triumph S-400 systems, testing their ability to detect 5th generation American warplanes. Turkish anti-aircraft gunners tried to "catch" the US Air Force F-35 and F-22 during their flights between Europe and the Middle East.
According to the Bulgarian portal Bulgarian Military, these vehicles moved over the Black Sea and over the territory of Turkey. At the same time, the flight path passed 170-200 km from the Mürted air base, on which two S-400 air defense batteries are located. The military could prepare for the appearance of aircraft, since advance notice of the route of military vehicles is sent. They took advantage of this by arranging "surveillance" of the American "invisible" fighters.
Turks could watch how they look on the radar
- notes Bulgarian Military.
However, as Defense24 points out, this monitoring is difficult to call objective.
Because they [planes] are equipped with overlay systems [Luneberg lenses - signal amplifiers], reinforcing their radar track, as well as the thermal signature
- writes the Polish edition.
A similar incident occurred with the F-22 Raptor, which was detected on the way to the Republic of Korea by Chinese radars.
However, this plane flew at ... an air show. The situation was certainly the same, of course, when flying in the vicinity of Turkey from the moment this state received the S-400 system. In the case of combat readiness of the S-400 within 170-200 km, they would not have been seen at all
- indicates Defense24.