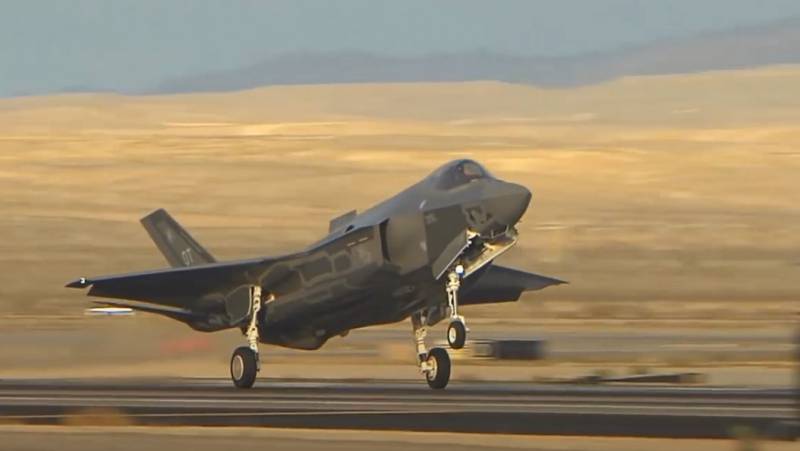 The American media are trying to compare the functionality of Chinese J-20 fighters with American F-35s. Both one and the other are usually classified as fifth generation fighters.
In the publication The National Interest published an article by a former Pentagon employee, a specialist in defense Chris Osbourne. He writes that the Chinese combat aircraft is not yet a full competitor to the F-35 fighter.
From the article:
If China actually produced about 50 of its highly publicized J-20s, it is still significantly behind the current fleet of 5th generation US fighters.
The author notes that now disputes and discussions about how maneuverable, armed and generally advanced the Chinese J-20 are actively circulating in the world.
According to the author, even if the Chinese aircraft really has good maneuverability and stealth coverage, for China it will still not help in the competition with the F-35. The reason for this is Osborne calls the disparate number of 5th generation fighters in the US Air Force / Navy and the Chinese Air Force.
American author:
It is known that the work on engines for Chinese aircraft lagged behind the original schedule. By the end of 2019, China had built about fifty WS-15 engines.
According to the NI author, these engines are seriously inferior to the American power plants for fifth generation fighters. For example, the Pratt & Whitney F119-PW-100 engine, capable of lifting up to 83,5 tons in the air.
At the same time, the author notes that one can talk as much as you like about a certain lag behind China from the United States in the direction of aircraft engines, but the fact remains: the technological superiority of the US Air Force over the Chinese Air Force is rapidly declining in the light of the Chinese modernization of both engines and fighters, missiles, transport aircraft and invisible planes. This, as Osborne notes, is confirmed by the report of the American Congress:
The review said that as of 2014, the Chinese People's Liberation Army had approximately 2200 combat aircraft, nearly 600 of which are considered modern.
It is noted that the PLA Air Force also has modern Russian-made aircraft, including the Su-35.