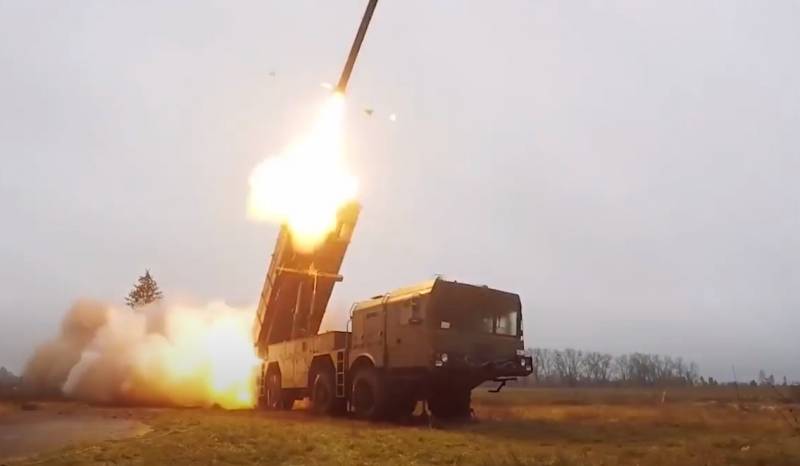 MLRS "Polonaise" of the Armed Forces of Azerbaijan
Despite the lull at the official level, the conflict over Nagorno-Karabakh continues to smolder. Separate statements by high-ranking military men add fuel to the fire.
Former Armenian Minister of Defense Lieutenant General Vagarshak Harutyan recently told the media that the country's armed forces are capable of delivering rocket and artillery attacks on strategic targets far from the front line. Among them, he listed petrochemical complexes in Ganja, Baku and Sumgait.
Ahad Azizov, the former head of the missile and artillery service of the Azerbaijani Defense Ministry, noted that in the event of such a threat, an answer is inevitable.
Missile and artillery systems [...] make it easy to strike at all cities and regions of Armenia, including Yerevan
- Azizov told Azeridefence on the possible exchange of blows with Armenia.
As he pointed out, the complexes "Tornado", "Hurricane", Lynx Extra, "Polonaise" and "Laura" are capable of hitting all enemy targets. If we take into account operational-tactical missile systems, the distance of fire will be 300 km from the front line.
We can completely destroy large and small cities. The distance from Nakhichevan to Yerevan is 60 kilometers, and we have the opportunity to easily hit any strategic object in Yerevan, including the administrative building of the Ministry of Defense
- noted Azizov.
According to him, the Gyumri, Gafan, Tavush, not to mention the strategic sites - Hrazdan TPP, international airports in Gyumri and Yerevan, Vanadzor chemical complex, are also included in the list of large settlements on which striking is possible.
We can easily hit the Metsamor NPP. However, this will have a negative impact both on us and on Turkey from an environmental point of view. Armenians should understand that they live in cities, not in tents or caves
- warned the general.