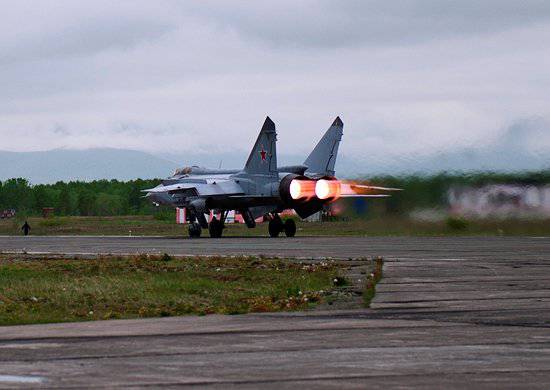 In the southern part of Primorsky Krai, intensive flight training of pilots of the Guards Air Group of the Air Force and Air Defense Command of the Eastern Military District continues. Task of the pilots this
aviation
parts located at the Tsentralnaya-Uglovaya aerodrome to control airspace within a radius of 1200 kilometers.
They fly on fighters "Su-27CM", "Su-30" and high-altitude interceptors "MiG-31". These aircraft allow Russian pilots to keep under surveillance and to protect the most remote corner of the border.
During the flights, the techniques of simple and complex piloting are worked out, elements of combat maneuvering are simultaneously "put on the wing", young pilots are preparing for combat duty.