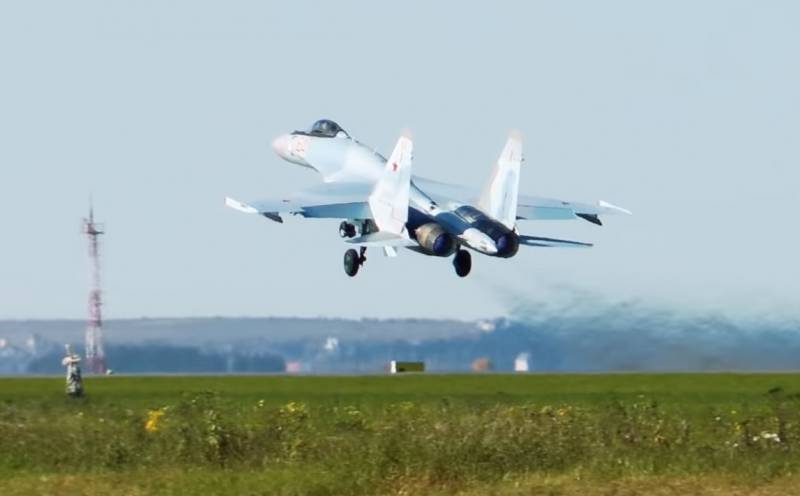 Indonesian Defense Minister Lieutenant General Prabovo Subianto intends to visit Moscow in the near future to discuss the purchase of Russian Su-35 fighters. This was reported by the Russian ambassador to Indonesia Lyudmila Vorobyeva at a briefing for the Indonesian media.
Reportedly, the contract for Indonesia's purchase of 11 Russian Su-35 fighters has not been canceled and will be implemented in the near future. For negotiations on a contract in Moscow, the Minister of Defense of the country, Prabovo Subianto, is gathering.
It should be noted here that Subianto has already made a working visit to Moscow on June 23 as an honored guest at the celebrations dedicated to the 75th anniversary of the Great Victory. During the visit, he held talks with Deputy Minister of Defense Colonel General Alexander Fomin. During the negotiations, the parties discussed issues of bilateral relations and cooperation in various fields, including education, joint training and cooperation in the defense industry, but the issue of the Su-35 was not discussed.
Recall that the contract for the acquisition by Indonesia of 11 Su-35 fighters was signed on February 14, 2018 in Jakarta. The contract value is $ 1,154 billion, of which 50% ($ 570 million) is covered by counter deliveries of Indonesian goods (which actually should not have been delivered to Russia, but sold on the international market).
The Ministry of Defense of Indonesia originally planned that the first two Su-35s should be delivered to the country in August 2019 - by the Day of the Armed Forces (October 5). The remaining nine cars were planned to be transferred later in two batches of four and five units by February 2020 and by July 2020.
In March this year, Bloomberg, citing sources in the US White House administration, reported that Indonesia had refused to purchase Russian Su-35 fighters. The reason for this was called American pressure and the threat of sanctions against Jakarta. However, Russia did not receive official notice from Jakarta about the termination of the contract, although the Russian aircraft industry recognized that the "contract was suspended."