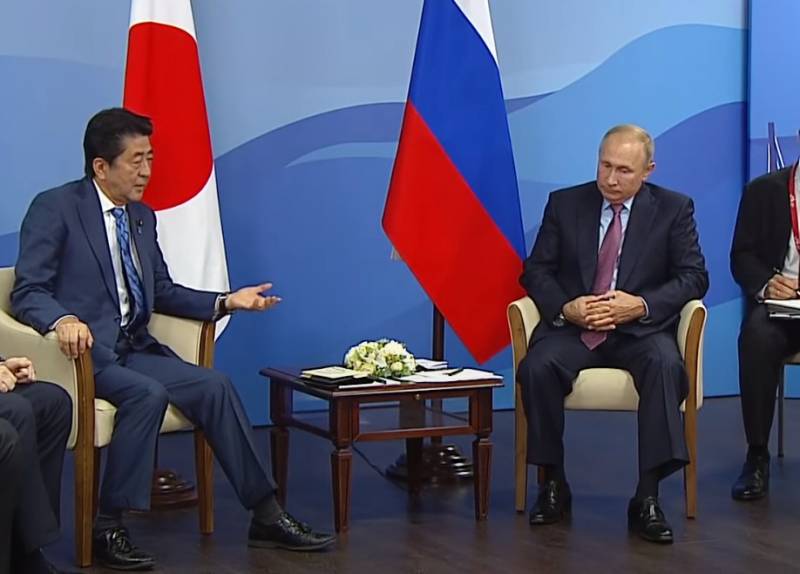 The American magazine The National Interest published an article on the prospects for resolving the long-standing dispute between Japan and Russia on the ownership of the South Kuril Islands.
The author of the article, teacher and researcher at the International Laboratory on World Order Studies and the New Regionalism, Olga Puzanova, is convinced that the Kuril debate has a toxic effect on Russian-Japanese relations. Comparing the Kuril problem with Russian-Chinese territorial disputes, she concludes that there are fundamental differences in relations between Russia and Japan and Russia and China.
Unlike Japan, China is not the closest ally of the United States, and the resolution of territorial disputes with China is not an attempt to revise the outcome of World War II, to which Moscow has always been very painful.
The rather tough, nationalistic position of the Japanese leadership also plays its role. Tokyo, despite Moscow's willingness to compromise, argues that it is necessary to recognize Japanese sovereignty over all four islands, and the two islands must be immediately transferred to the Japanese side. Such a sharp position of Japan more than once led to the failure of Russian-Japanese negotiations.
However, now Russia is calling for the development of closer bilateral relations with Japan, which, according to Foreign Minister Sergei Lavrov, will create an atmosphere of mutual trust that will set the stage for further resolution of the territorial dispute. The most interesting thing is that for both Russia and Japan, improving bilateral relations is very useful: both countries are interested in having counterbalances not only to American, but also Chinese influence in East Asia.
Perhaps if Japan becomes more independent in its foreign policy from the United States, it will soon be able to convince Moscow of the security of the model for resolving the territorial dispute on which it insists.