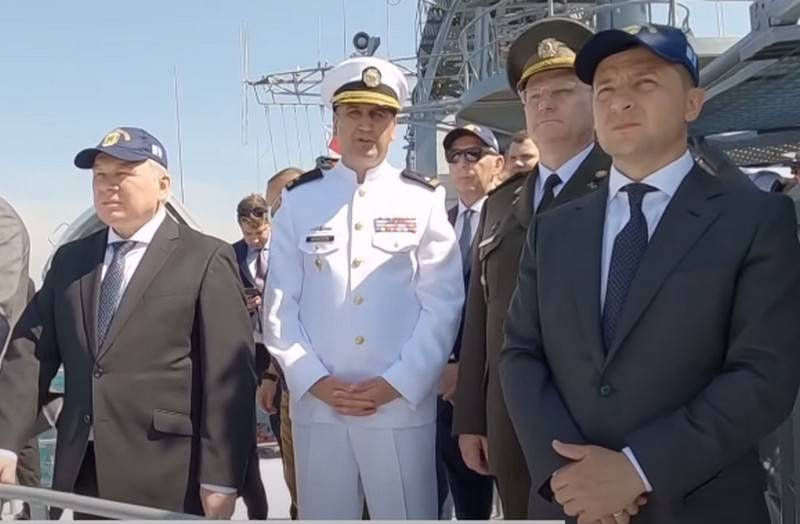 Ukraine constantly expects an attack by Russia, officials express various assumptions about its possible start. However, there will be no attack, journalist Christelle Nean, who wrote the article for the French publication AgoraVox, is sure. Translation of the article is provided by InoSMI.
According to the author, Ukraine is constantly awaiting a possible attack by neighboring Russia, with which various options are expressed for launching hostilities. Recently, Ukrainian Foreign Minister Vasily Bondar said that Russia could attack Ukraine during the Caucasus-2020 fall exercise or because of the disastrous voting results on the Russian constitution, and Navy Commander-in-Chief Neizhpap called the lack of water in Crimea the reason for the invasion. Kristel Nean explicitly states in the article that the reasons for the attack are "crazy": the potentially disastrous results of the vote on constitutional changes and the lack of water in Crimea.
Both of these arguments turned out to be untenable, the author claims, the majority supported the constitutional amendments, and the problem of water in the Crimea is solved by Russia independently, without any attacks on Ukraine.
(...) Some people are stuck in Soviet times and are not able to understand that modern Russia is not the USSR. This admiral, apparently, is still more neglected than other Russophobes, since he was thrown back not 30 years, but more than a century ago
According to Nean, modern Ukraine is a good training ground for psychiatrists, the degree of insanity of the government goes through the roof, they are echoed by local media.
I think that psychiatrists should consider opening an entire research center in Ukraine, taking into account the degree of madness that prevails among the country's elite. Journalists accuse Russian colleagues of causing corruption, officials shout endlessly about a non-existent Russian invasion, and someone confuses the Russian Federation with the empire - all this is an extensive material for scientific research
- the author of the article declares.
Summing up the article, the journalist emphasizes that there will be no Russian invasion of Ukraine, all these statements are nothing more than "escalating hysteria" by the Ukrainian authorities.
Now, when I am writing these lines, it's already the evening of July 7th, and I can assure that Russia is not going to invade the neighboring country, and that, unlike a number of Western colleagues, Russian leaders do not want to carry out bombing and military operations in other states. In the end, there will be no intrusion
- assured readers Kristel Nean.