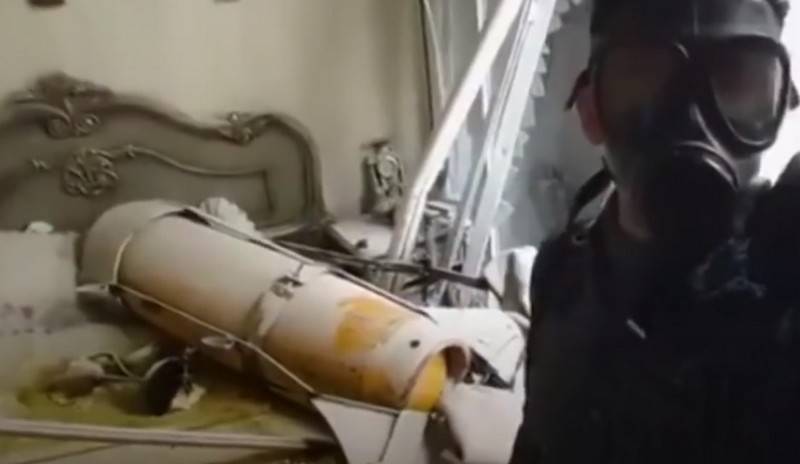 Militants of the Hayat Tahrir al-Sham terrorist group banned in Russia are preparing another provocation with a chemical
weapons
in the province of Idlib. This was reported by the Russian Center for the Reconciliation of the warring parties in Syria.
According to information received by the Russian military from the local population, the militants are preparing at least 15 explosive devices filled with an unknown chemical in their chemical laboratory. Undermines will be carried out in the province of Idlib, the main purpose of the provocation is to accuse official Damascus and the government army of destroying civilians with chemical weapons.
According to reports, fighters in a special laboratory located in the city of Sarmada have already manufactured at least 15 improvised explosive devices stuffed with unknown poisonous substance
- says the message of the Russian Center for Reconciliation.
According to available information, a provocation is planned in the area of ​​the settlements of Sfuhon, Fatira and Flyfel in Idlib province. What date are the detonations yet to be reported.
Note that this is not the first, and not the last prepared provocation with the use of chemicals to accuse Damascus of destroying civilians. Some provocations were successful, and despite early warnings from Russia and Syria, as well as facts pointing to the militants, the collective West prefers to blame Assad and his army for chemical attacks.