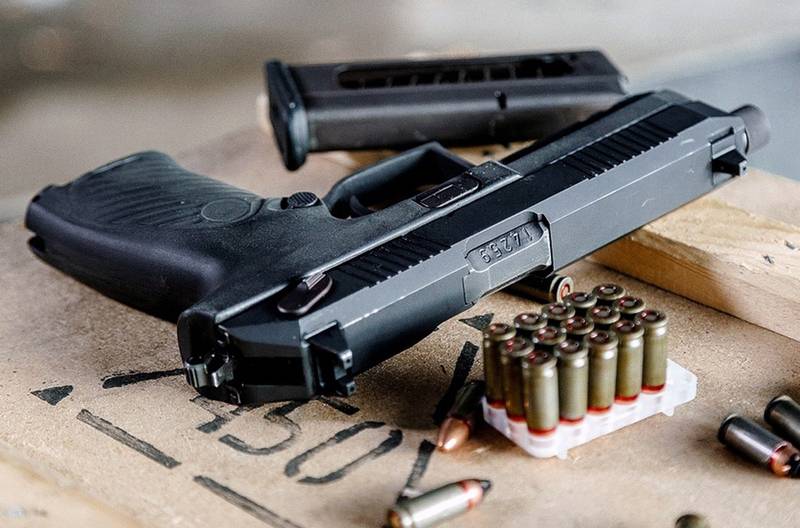 Serial production of high-power cartridges of 9X21 mm caliber starts in Russia. According to the TsNIITochmash press service, the Institute is currently preparing for the production of 7N42 and 7U4 cartridges for the Udav pistol.
TsNIITOCHMASH is preparing mass production of a nine-millimeter cartridge with a bullet of increased penetration (index 7H42) and a nine-millimeter cartridge with a reduced bullet speed (index 7U4). Both cartridges are made as part of the developmental work of the Boa constrictor and are intended for the nine-millimeter self-loading pistol of the joint venture, better known as the Boa constrictor
- said in a statement.
The first cartridge 7N42 is a cartridge with increased penetration, capable of penetrating body armor of the second protection class at a greater range than analogues. The cartridge provides a high lethal effect and is one of the most powerful cartridges of 9 mm caliber.
The 7U4 cartridge is a cartridge with a reduced bullet speed, designed for flameless and silent shooting. A feature of the cartridge is the cutting edge at the front end of the core, formed by two flat faces, and increased mass. Although the speed of the bullet is slower, the features make it possible to penetrate the second-class bulletproof vest, while maintaining silent and flameless shots.
When exactly the production starts, the press service of TsNIITochmash did not specify.