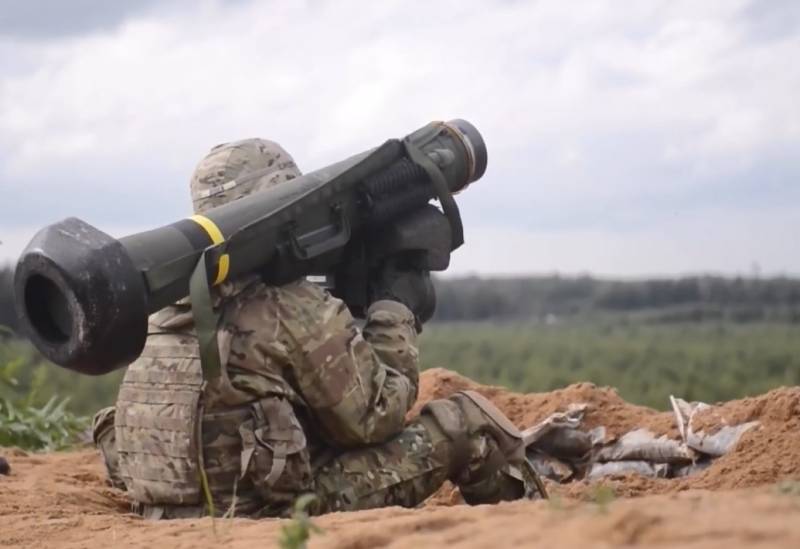 The Armed Forces of Ukraine published evidence that the tactics of using anti-tank units of the American portable missile system FGM-148 "Javelin" paired with ATGM "Stugna-P" were demonstrated. Combat training of anti-tankers took place at the combined-field training ground in the Rivne region.
This was reported by the press service of the operational command "West" of the Armed forces of Ukraine.
During the training camp, Ukrainian troops performed tactical missions. During the offensive, they practiced the creation and use of new elements of the combat order, integrated fire destruction, and the use of forces and means of operational support.
Earlier, the Commander-in-Chief of the Armed Forces of Ukraine Ruslan Khomchak said that each brigade that would go into the OOS zone in the Donbass would be reinforced by the Javelins.
The American-made FGM-148 Javelin anti-tank missile system is a device for launching anti-tank guided missiles and is designed to destroy armored vehicles, as well as air targets flying at low altitude and low speed.
Earlier it was reported that even the deployment of Javelin ATGMs in the Donbass is not allowed.