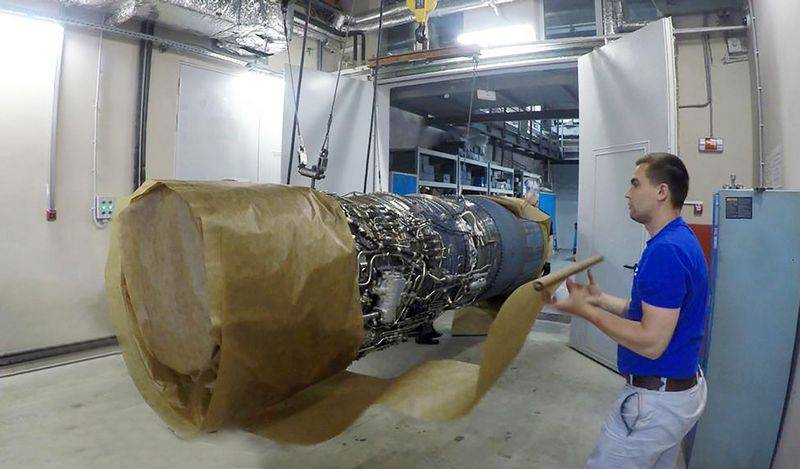 The new dual-circuit turbojet engine RD-93MA developed by "ODK-Klimov" will undergo bench tests in the thermal pressure chamber of the P.I. Baranova (TsIAM), a new power plant will have to confirm the altitude and speed characteristics in flight simulation conditions. This was reported by the press service of the United Engine Corporation (UEC).
As explained in the corporation, the complex of tests in the large thermal chamber CIAM will be held as part of the design and experimental work on RD-93MA. Upon successful completion of this test phase, the engine will go to the flight design stage. The engine has already been shipped from St. Petersburg to Moscow.
During tests for the engine conditions will be simulated as close as possible to flight. The operation of the BARK-93MA engine automatic control system will be checked
- said in a statement.
RD-93MA - a new aircraft engine with improved performance compared to the base RD-93. The power plant in addition to the engine includes an automatic control system BARK-93MA and a box of aircraft units KSA-54M.
The thermodynamic parameters have been improved, the design of the fan and the hot part has been improved, the automatic control system of the power plant has been modernized. The main indicators are also increased - the assigned resource and traction. An additional emergency engine start mode in the air is provided and the possibility of emergency fuel drain
- explained in the UEC.
The basic RD-93 is used on single-engine aircraft, for example, on Pakistani JF-17 fighters. These engines are shipped to China.