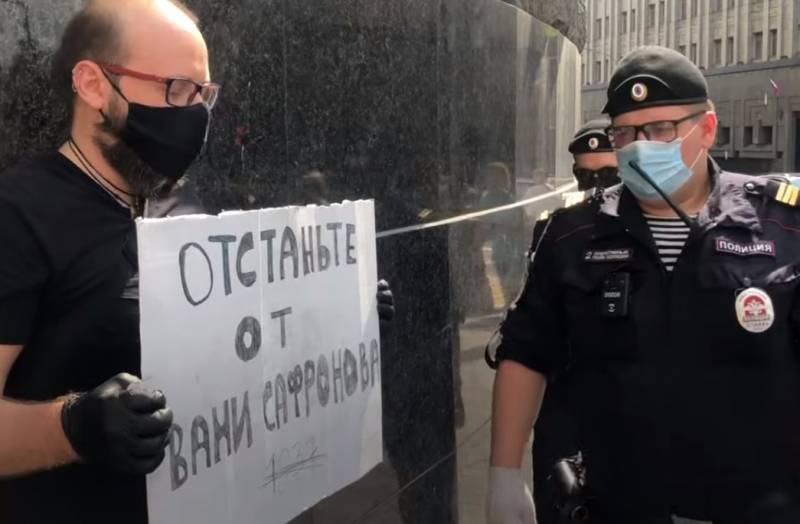 Yesterday, the Federal Security Service detained Ivan Safronov. He was once a special correspondent for the Vedomosti and Kommersant publications, and for the last two months he worked at Roskosmos as an adviser to Dmitry Rogozin, the head of this state corporation. A former journalist is suspected of collaborating with intelligence from a NATO country.
While working in the media, Safronov specialized in covering topics related to the defense industry, and also repeatedly accompanied Russian President Vladimir Putin on his trips.
The arrest caused protests. Edition
RBC
stated that she would monitor the progress of the investigation. They consider Safronov innocent and insist on the most transparent trial of his case.
In St. Petersburg, pickets were held in support of the journalist, in which, according to the correspondent of the publication
Znak.com
, representatives of a number of media participated: Echo of Moscow, Open Media, and Business FM. Representatives of the Legislative Assembly Maxim Reznik and Boris Vishnevsky also came out with posters.
The St. Petersburg police allowed the protest, provided that it ends at 22.00. And although the protesters dispersed almost an hour later, no detentions or other repression took place. In Moscow, near the FSB building in Lubyanka, police detained several picketers.