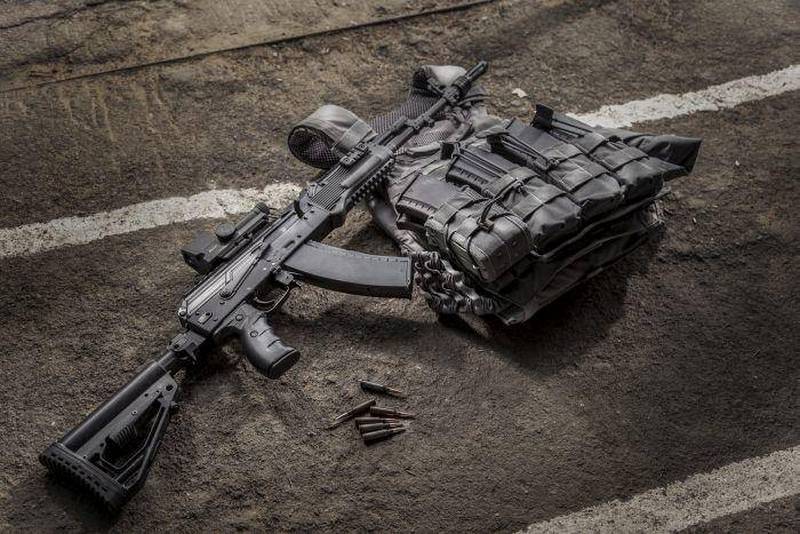 A batch of modernized Kalashnikov AK-74M assault rifles with the universal kit "Bodykit" came into service with the Vistula motorized infantry division of the combined arms army deployed in the Belgorod Region. This was reported by the press service of the district.
According to the report, the machines were delivered as part of the state defense order; in total, more than 1,5 thousand AK-74M 5,45-mm caliber in the latest universal kit "Body kit" arrived in the division. Military personnel have already fired from the new
weapons
, including at distances from 80 to 250 meters.
The kit "Bodykit" includes an upper bracket with a Picatinny rail, a telescopic butt with an adjustable cheek, an anatomical pistol grip, a removable tactical front grip, a flame arrester, an arm for attaching a flashlight, a laser target designator and other auxiliary equipment. At the same time, it remains possible to mount a bayonet-knife and a barrel grenade launcher.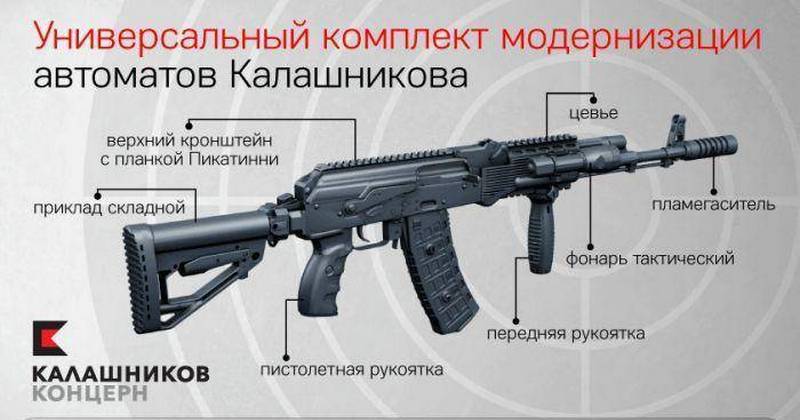 An assault rifle with a kit of modernization "Body kit" is included in the combat equipment of a military man "Ratnik" as an element of a promising equipment complex.
It is noted that this modernization of the AK-74M with the use of the kit "Bodykit" allows to increase the effectiveness of the machine according to the criterion of "frequency of damage" by one and a half times at a distance of up to 300 meters. Upgraded weapons can be used at any time of day and in various climatic conditions.