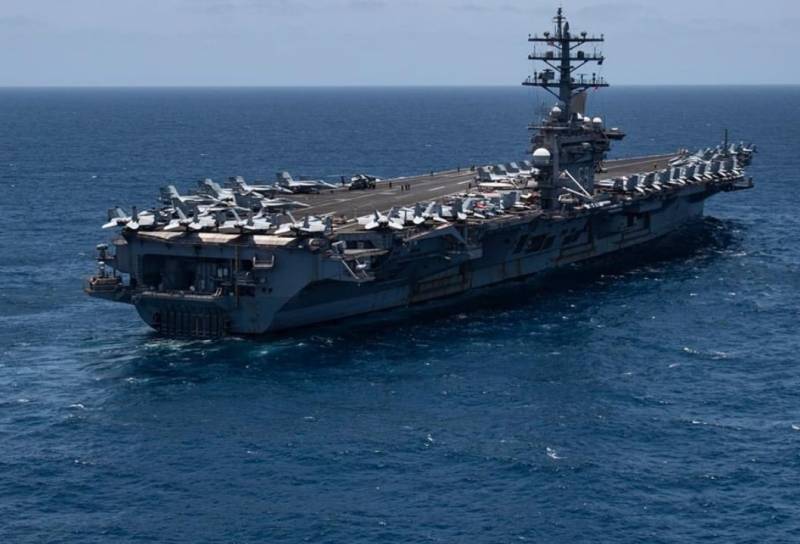 The Chinese edition of Sohu concluded that American aircraft carriers cannot scare China, but Chinese missiles are not a serious threat to the United States.
As you know, aircraft carriers are the basis of combat power
fleet
USA. Given the geographic remoteness of continental America from China, it is the US Navy, in the event of the prospect of a US-Chinese conflict, that has a key role to play in attacking Chinese military installations.
American aircraft carriers are constantly located in the Pacific Ocean, on board of which a large number of fighter jets are located. In fact, aircraft carriers are mobile airfields, writes Sohu. However, for China, these are just ships, which in any case can be sunk along with all the aircraft on board.
An American aircraft carrier cannot scare China, because China has weapons that can sink an aircraft carrier, and these weapons are pretty cheap,
- writes the author of Sohu.
Apparently, the Chinese leadership plans to use Dongfeng missiles to fight American aircraft carriers. The Dongfeng-21D, Dongfeng-26, and Dongfeng-17 missiles have a flight range that allows them to hit aircraft carriers and large enemy cruisers located in the Pacific Ocean in close proximity to Chinese territorial waters. They are capable of hitting mobile targets, which robs American carriers of invulnerability.
At the same time, a war between China and the United States is unlikely. First, Sohu emphasizes that both China and the United States are nuclear powers. The Chinese Dongfeng-41 missile has a range of more than 10 kilometers and can hit several American cities at once. But the US has a nuclear
weapons
more than China. And while Chinese submarines are capable of destroying entire American cities by launching missiles on them, the United States has a missile defense system.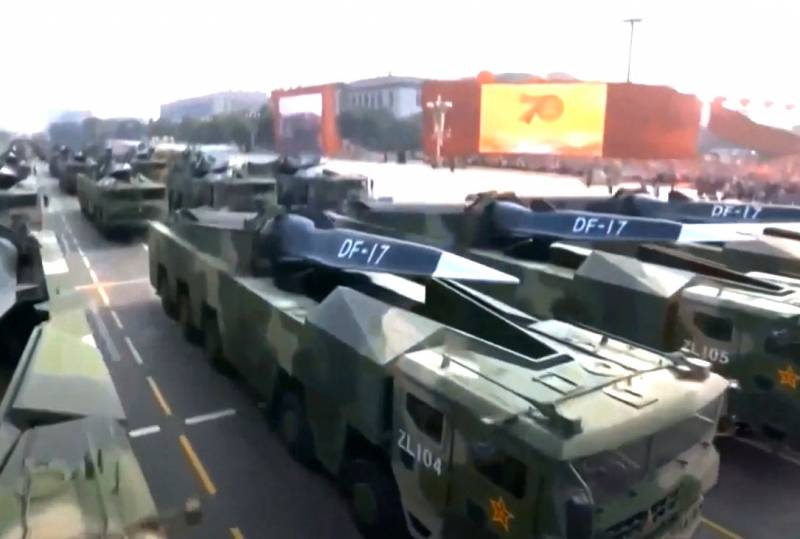 Secondly, in a conventional war, without the use of nuclear weapons, the capabilities of China and the United States will be approximately the same: despite certain technical advantages, the American army is losing the Chinese in mobilization reserve, and the weapons of the People's Liberation Army of China are also developing and improving.
Third, since both China and the United States are members of the UN Security Council, a conflict between them is also unlikely. China is not Iraq or Venezuela, for which it was possible to apply the methods of political and economic blackmail. If the United States tries to unleash a war against China, such actions will not meet with the support of the international community.
It is worth adding to Sohu's remark that the war between China and the USA will also meet with the opposition of Russia. Now China is more likely a friendly state towards Russia and an attack on it by the United States will provoke an extremely negative reaction from Moscow. Given that Russia is also a nuclear power, the United States is unlikely to want to act as a provocateur of a global nuclear war.
But this does not mean that the United States will abandon its aggressive actions against China. The war will be hybrid in nature: not rockets and aircraft carriers, but hackers, street demonstrators and economic sanctions will become genuine weapons on both sides.