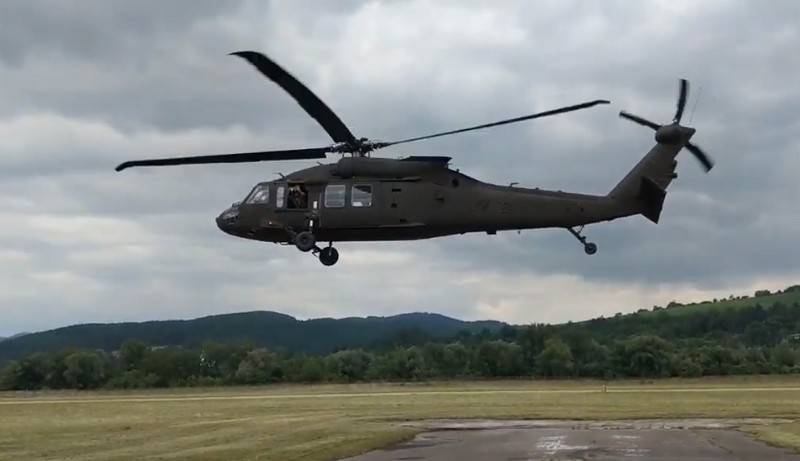 The United States will supply Lithuania with six multi-purpose Sikorsky (Lockheed Martin) UH-60M Black Hawk helicopters. It is reported that on July 6 this year, the US Department of Defense Agency for Military Cooperation (Defense Security Cooperation Agency - DSCA) sent the US Congress a notification. Previously, this supply was approved by the US State Department.
Helicopters will be delivered to Lithuania through the American program of intergovernmental foreign military sales Foreign Military Sales (FMS). The total cost of the contract, which, in addition to six helicopters, will also include training and technical support packages, will be 380 million dollars.
The desire to purchase six new UH-60M Black Hawk U.S. helicopters was announced by the Lithuanian Ministry of Defense last October. At the same time, it was reported that the signing of the contract was planned for 2020, and the beginning of the supply of helicopters - for 2024.
The Lithuanian military department hoped that the amount of the contract would not exceed $ 300 million, while part of the amount would be repaid by the United States at the expense of the US security support program.
Six new UH-60M Black Hawk should replace in the armed forces three Soviet Mi-8 helicopters, still in service. According to the Ministry of Defense, Soviet helicopters are already old, they are very difficult to maintain, since the resource is almost exhausted, and spare parts are very difficult to obtain, since they are produced in Russia.
Lithuania intends to use the universal UH-60M Black Hawk to modernize its armed forces and ensure the multinational mission of NATO in the Baltic region.
UH-60 Black Hawk (Black Hawk) is a multipurpose helicopter created by the American company Sikorsky. Available with 1977 year and during this time repeatedly upgraded. Designed to transport 11 troops in full gear.