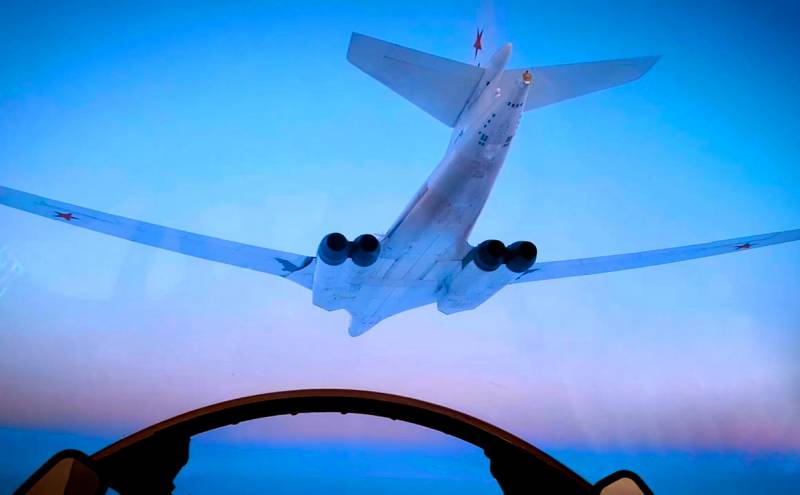 Strategic bombers entered a new development zone amid the fierce struggle of the great powers in the military sphere - China, Russia and the United States. This opinion was voiced by military analyst Sebastian Roblin, who presented his vision of the situation developing in the distant
aviation
, in the article "Move Around, America ...".
Renaissance Long-Range Aviation
According to him, Moscow intends to receive from the Tupolev Design Bureau the first prototypes of the PAK DA stealth bomber by 2025, in order to begin full-fledged flight tests of the new product in 2026. In 2028, it is planned to begin production of a new machine, which should become an analogue of the American aircraft B-2 Spirit. Until this moment, exclusively design work was carried out. In parallel with this, a new technology of this class is being created in China - the H-20 bomber - and the B-21 Raider in the USA.
Strategic bombers are already experiencing a renaissance against the backdrop of the renewed rivalry of the great powers - China, Russia and the United States
- writes Robin.
Conceptual work on the PAK DA started back in the late 1990s, but planned studies formally started only in 2007. It is assumed that the PAK DA will be equipped with an NK-65 engine based on the NDK-32-02 turbofan used in the Tu-160M2 aircraft. It is the largest power plant ever installed on a combat aircraft. The crew will consist of 4 people. The machine will be equipped with a multi-band radar.
It is planned to arm the aircraft with various types of missiles: cruise missiles, including those stuffed with nuclear weapons, hypersonic (k = 5) and air-to-air class for self-defense. The flight range should be 12 thousand km with a payload of 30 tons.
Rear work
According to Roblin, it is indicative that the Russian leadership came to the conclusion that it is necessary to introduce stealth technologies in aviation, which are already used on the Su-57 and should receive PAK DA. Although earlier, in 2012, Deputy Prime Minister Dmitry Rogozin severely criticized the PAK DA program, as did the invisible bombers in general.
According to the author, "stealth" is necessary for the penetration of aircraft into the airspace of the enemy. However, while the Su-57 is capable of operating at shallow depths, the PAK DA is designed for long-range penetrating attacks.
At the same time, as the author notes, the question arises: why should cars even enter enemy territory? After all, there are Tu-95 and Tu-160M2 capable of firing targets with cruise missiles for hundreds or thousands of miles. However, it should be noted that working in the airspace of the enemy, in his rear, allows destroying key objects located in the depths - strategic
weapon
and main command posts.
Moscow may consider such an opportunity as a significant investment
Roblin believes, pointing to the low probability of meeting the stated deadlines for the creation of PAK YES: "the path of [its] development will be longer and more complicated than the rather busy schedule announced to the media."