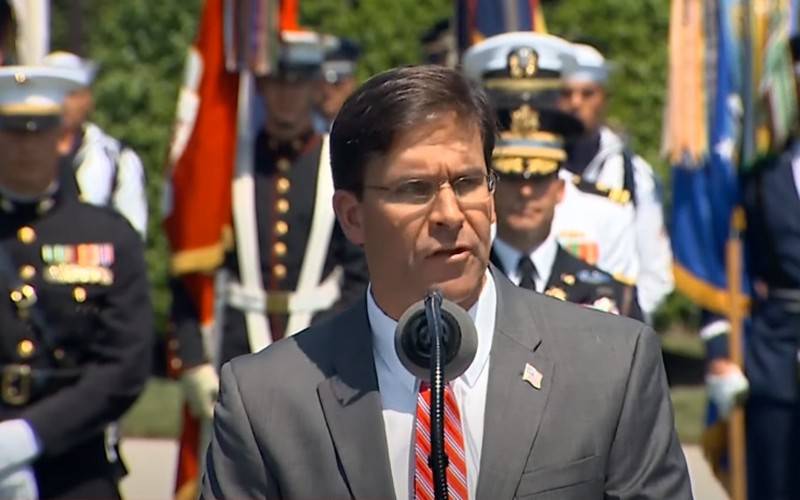 The head of the Pentagon, Mark Esper, reported to the US military for his first year in office. His main merit is the US Secretary of Defense that he managed to "contain the aggression of Russia and China." This is stated in the released video message, a transcript of his speech is published on the Pentagon website.
Speaking in summarizing his activities as head of the Pentagon, Esper emphasized that his main achievement was "deterring the aggression of Russia and China." Also, he said, the US was opposed to "aggression by rogue states," to which the US Secretary of Defense classified North Korea and Iran.
Among other achievements of the US Department of Defense, which he led during the year, Esper attributed counter-terrorism operations around the world, maintaining the US leading role in the coalition against the Islamic State terrorist organization (banned in Russia), maintaining freedom of navigation in the Persian Gulf and in the South China Sea.
Last year, when he was appointed to the post, Esper said that he considered his main task to win the rivalry among the "great powers", to which he attributed Russia and China, calling them the main US competitors in the world.
During his tenure as US Secretary of Defense, Esper has repeatedly stated that Russia and China are trying to undermine the world order. At the same time, he recognized the US lagging behind Russia in the development of certain types
weapons
including hypersonic.