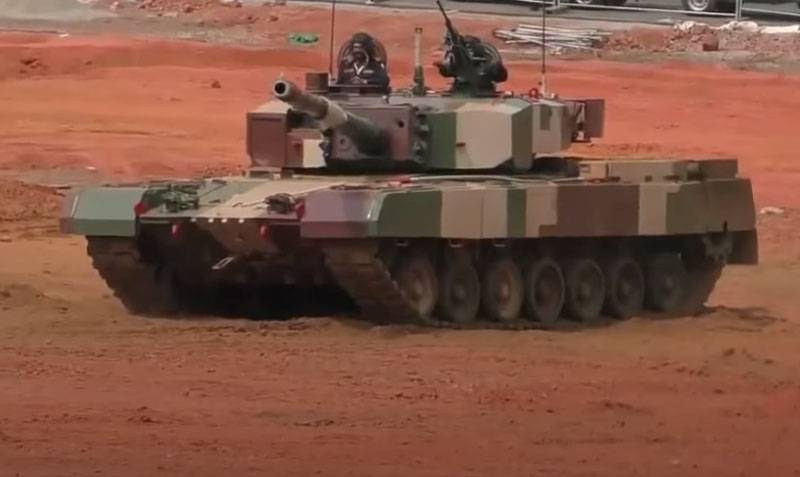 For several days after a cross-border clash with the Chinese, Indian forces were pulling heavy armored vehicles into the Ladakh region. Among other things, this and
Tanks
.
Tanks were transferred, despite the sad experience of using, for example, Soviet armored vehicles in the highlands of Afghanistan. What is it - a misunderstanding of the basics of military tactics or is it still "rattling"
weapons
in order to sober up China?
According to all classical textbooks on military training, the use of armored troops is possible only between the mountains and in the foothills with wide roads. Gorges and narrow serpentines - certain death for heavy equipment. Especially if the enemy is holding such areas under fire. The Soviet troops in Afghanistan fully felt this on themselves when Mujahideen using portable weapons destroyed entire columns of armored vehicles. And Ladakh is precisely a difficult mountain range.
Do not neglect the complexity of operating armored vehicles in the mountains. This is the rapid wear of the material part due to rocky terrain, engine overheating and a drop in speed when climbing to heights, one and a half times greater fuel consumption compared to flat terrain. All this inevitably leads to the need to accompany the tanks with a large number of engineering divisions.
Moreover, Ladakh, located at the junction of lithospheric plates, is seismically active. The desire to fight with China in the region with elevations from 2750 m above sea level in Kargil to 7672 m in Sasir Kangri is crazy. So why should India get into such a military adventure? The answer is obvious: it's just a "rattling" of weapons in order to prevent war.
The political circles of India amid a border conflict in the Ladakh zone are seriously discussing the need to strengthen their military potential not only with the help of BrahMos supersonic missiles and
aviation
, but also through the purchase of the latest tanks. Previously, there was no doubt the superiority of India with its T-90MS over Chinese tanks. But after the Chinese introduced their new Type99A and sold a number of upgraded cars to Pakistan, India lost its edge. In light of this, as well as the lack of effectiveness of the Arjun tank program, India has shown considerable interest in the new generation T-14 Armata Russian tank. The adoption of this machine will give India an undeniable advantage over China - at least, as they say in India itself. It is this advantage, and not combat use, that plays a crucial role in the modern world. In a specific case, a role in keeping China from territorial claims in the Ladakh region.