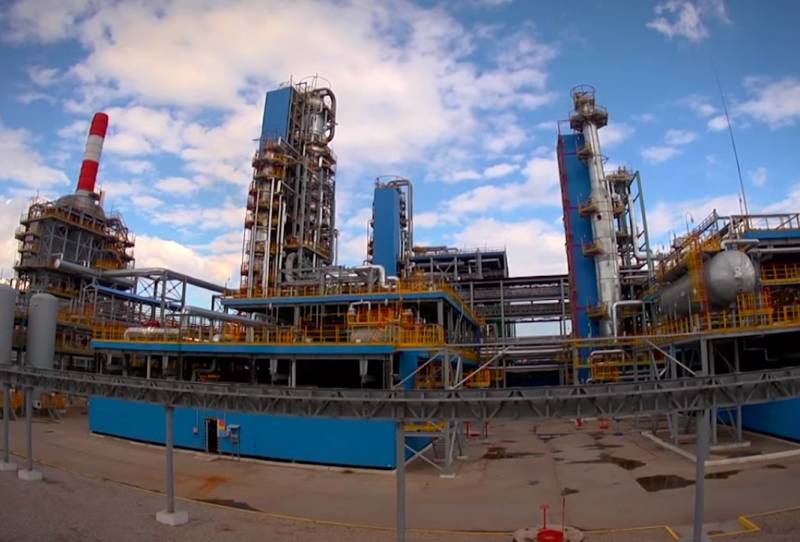 Among some Russians there is an opinion that the government, deputies and officials exist at their expense. But it's known that Russia has the main income from the sale of hydrocarbons, and not so many people are involved in this industry compared with the total population of the country.
But, perhaps, everything is completely different, and Russia is not so much dependent on the export of raw materials, as the colonial countries used to be? Turn to the numbers.
In the first five months of this year (January-May), Russia received about $ 33,7 billion from the sale of oil abroad. This indicator decreased by almost a third compared to the same period in 2019 - by 31,4 percent.
These data were released on July 7 by the Federal Customs Service of the Russian Federation.
In physical terms, Russia sent 104,4 million tons of oil abroad in five months, which is only 1,7 percent less than the same period. This significant difference between a slight decline in export volumes and a noticeable decrease in sales revenue is explained by the fact that world oil prices this year are much lower than last year.
As for oil products, the decline in their exports in physical terms amounted to only 0,6 percent, but in monetary terms, the country received 23% less this year compared to the previous one.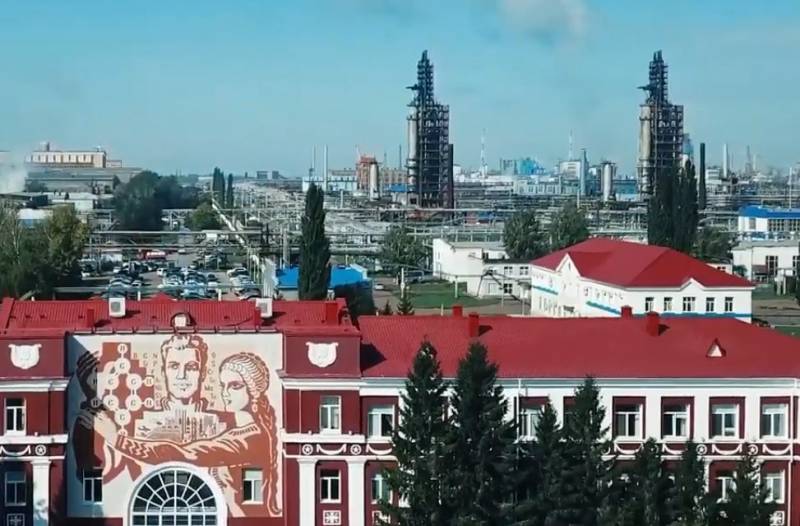 Gazprom for the five months of 2020 sold overseas natural gas for $ 9,7 billion, that is, more than half the amount than for the same period in 2019. At the same time, the physical decrease in volume did not exceed 22 percent. And this is explained simply: the fall in gas export prices this year amounted to more than 38 percent of the level of 2019.
All the above figures are very important for the Russian economy, because fuel and energy resources are the main export item of our country. This year, their share in exports amounted to 56,1 percent, and in January-May of the previous year it was even higher - 65,6 percent.
I will not dive into the structure of Russian imports and its dynamics in detail. I can only say that the main import item for Russia is the purchase of machinery and equipment, whose share is 46 percent. At the same time, the European Union is our main trading partner.
To summarize all of the above, it turns out that Russia mainly sells energy raw materials and petroleum products, and purchases engineering products, most often European ones. At the same time, Russia is earning less and less from the sale of hydrocarbons, which means that the country is spending natural resources, but is not getting rich.
Of course, we can recall the coronavirus, which caused the economic crisis and lower prices for hydrocarbons. But two things should be understood. Firstly, a fall in commodity prices and economic crises are inevitable, they happen periodically without pandemics, so you need to be prepared for them, diversifying the economy. And secondly, we must not forget that oil and gas, no matter how many of them are in our bowels, are non-renewable resources, that is, they will end sooner or later.
And the so-called "green" energy is becoming more and more popular in the world, affecting a decrease in hydrocarbon demand.
It should be understood that the world is constantly changing. And if you do not follow these changes, you can be left overboard.
For example, you may notice that, although the export of raw materials has fed Russia for decades, it is gradually becoming unprofitable. It is much more correct to process natural resources within the country and export products with higher surplus value. This will allow both to raise incomes and create jobs.
The United States and Europe have leverage over Russia exactly as long as we continue to export raw materials and semi-finished products, and import high-tech products. It is clear that it is easier to sell oil and buy equipment in the West than to create your own, but this is the road to nowhere. It is much more correct to prioritize not the mining industry, as it is now, but engineering, petrochemicals, electronics and other industries associated with advanced processing of raw materials and high technologies. But so far this is from the series "for all good, against all bad".
No one claims that it is necessary to stop exporting hydrocarbons, but it would be nice to change the existing export-import imbalance.
How to do it? There are probably no ready-made solutions here. To find them, the government will have to work hard and think more. This is the key. In some sectors, large state or semi-state monopolies will show their effectiveness. In others, it will be more correct to create conditions for competition between small or medium enterprises. The main thing is not to sit still, but to act, even making mistakes. But mistakes are good, because in the end they help to find the right solution to any problem.