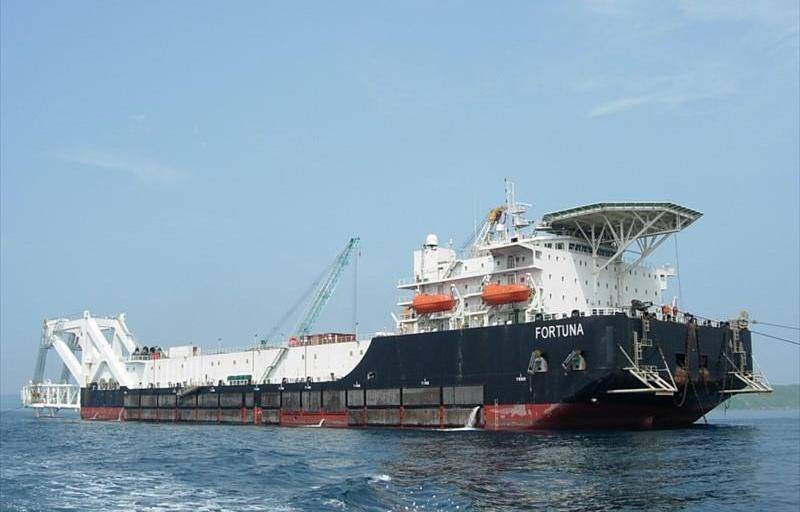 The Fortuna pipe-laying anchor barge, which can be used to complete the Nord Stream 2 pipeline, has finally left the German port of Mukran, where it has been since the end of May and headed south-east. This is reported by monitoring resources.
As follows from the data from Marine Traffic and Myshiptracking resources, Fortuna left the Mukran logistics center, where the pipes for the construction of the Nord Stream-2 gas pipeline are stored. The barge is currently heading southeast.
Earlier it was reported that Denmark gave permission to the operator of the Nord Stream-2 gas pipeline - the company Nord Stream 2 AG - permission to use vessels with anchor positioning during the construction of the gas pipeline, which includes the Fortuna pipe-laying barge. Prior to this, Denmark prohibited the use of anchor-type vessels ("anchor" pipe layers), since it claimed that the anchor could "stumble" on ammunition that has been on the seabed since World War II.
Thus, it can be assumed that Fortuna has already gone to the place of laying the pipeline, where together with the Akademik Chersky vessel it will begin construction of the final section of the SP-2 gas pipeline. In total, about 150-160 km remain to be completed.
According to Gazprom, the end of construction is scheduled for the end of this year. It was argued that US sanctions will not affect the completion of construction.