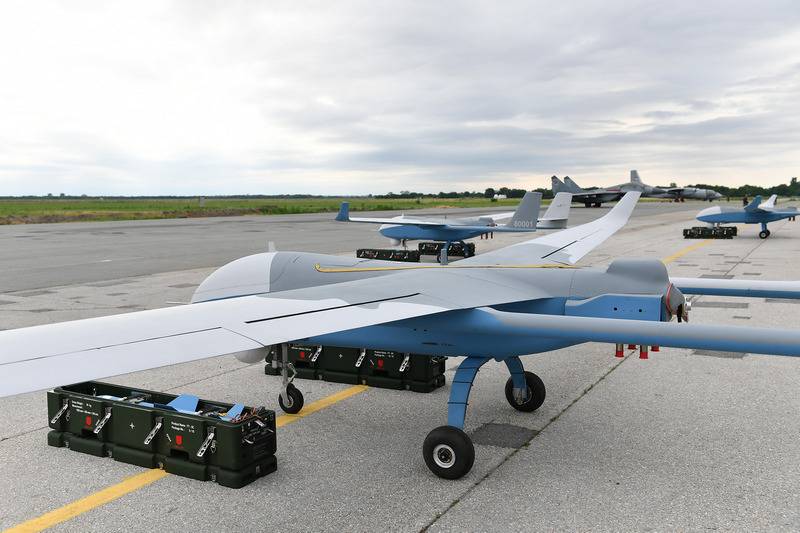 The Ministry of Defense of Serbia has been armed with six Chinese reconnaissance and strike drone CH-92A. The presentation of the delivered equipment took place on July 4 at the Serbian Air Force Base in Batajnice.
The presentation of six Chinese-made CH-92A UAVs was held at the Bateinice air base. It was attended by the President of Serbia Alexander Vučić and the Chief of the General Staff of the Armed Forces of Serbia, General Milan Moisilovic. Together with the drones, the Serbian military showed 18 FT-8C guided missiles with laser semi-active guidance, designed to launch from UAVs. The missile has a mass of 18 kg and a range at launch from different heights from 6 to 9 km. According to Vučić, Serbia will purchase "more of these missiles."
UAV CH-92A was first presented in 2012 at an exhibition in Zhuhai. Serbia signed a contract for the supply of six drones of this type in 2018.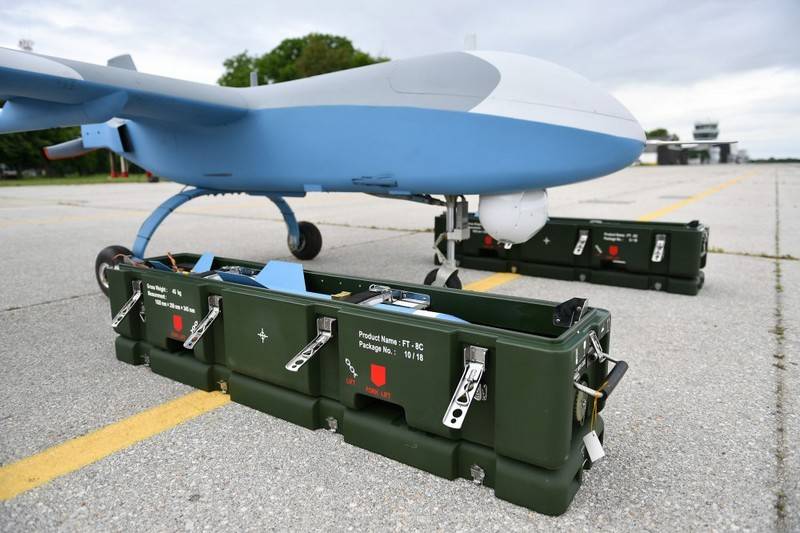 According to the official information of the UAV developer, the length of the SN-92 is 4,1 m, the height is 1,6 m, the wingspan is 9 m, the maximum take-off weight is 300 kg, the payload is 60 kg (for the SN-92A according to Serbian data, the maximum take-off weight is 380 kg, the payload weight is 75 kg). 37,25 kW gasoline engine, two-blade propeller, pushing.
According to the bmpd blog, this model is not equipped with a satellite communications system, so its range is limited to 250 km. Flight duration 10 hours. The cruising flight altitude is 1980–2500 m, the maximum altitude is 5980 m (for the SN-92A - 5000 m). Typical cruising speed - 120-160 km / h, maximum speed - 180-190 km / h.