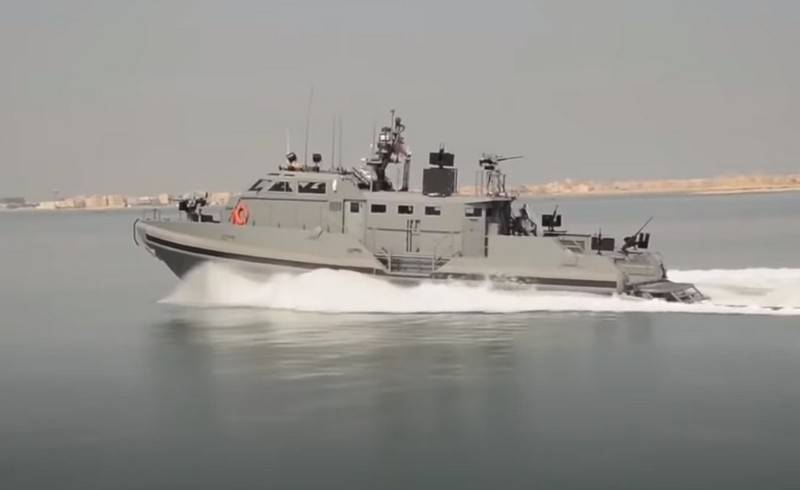 The new commander of the Ukrainian Navy, Rear Admiral Aleksey Neizhpapa, has said in recent days as much as some Ukrainian military leaders did not tell in a year. After he "threatened" to get Neptune missiles to Sevastopol, the next threat to the Navy commander in chief was the "restriction of Russia's activity" in the Sea of ​​Azov.
In an interview with the Odessa newspaper Duma, Rear Admiral said that Ukraine would soon be able to "curb" Russia in the Sea of ​​Azov. And the USA's Mark VI US boats, which, according to the commander-in-chief, are universal combat platforms used both for patrolling and for landing commando groups, will help her in this.
The Sea of ​​Azov is not a puddle of the Russian Federation. If they think that they will behave as they are used to, they will not succeed. Already this year we will increase the number of units in the Sea of ​​Azov. We must get the most modern Mark VI boats from the USA - only 16 units. Naturally, some of them will certainly be in the Sea of ​​Azov. With missile systems on board - more effective for this region
- leads the publication of the word Neizhpapy.
At the same time, the commander of the Ukrainian
fleet
stressed that Ukraine will be the first country to which the United States will deliver these boats.
It should be noted that the States planned them only for themselves and, except for Ukraine, they have not even offered them to anyone yet - this happened because we developed a strategy and set goals - how to gradually develop the Ukrainian Navy
- Rear Admiral boasted.
Recall that on June 16 this year, the US State Department authorized the sale to Ukraine under the Foreign Military Sale (FMS) program of 16 modern Mark VI patrol boats and related weapons. The total estimated cost of all this is $ 600 million.
The Mark VI propulsion system of two diesel engines with water jets provides a speed of 35 knots and a short-term maximum speed of 41 knots. The cruising range at a speed of 30 knots is about 600 miles. The boat can be equipped with remotely controlled 25 mm M242 Bushmaster automatic guns, as well as 7,62 and 12,7 mm machine guns. Rockets of the type AGM-176C Griffin B (Block II) may also be included in the supply.
U.S. Navy Coastal River Forces began to ship boats of this type in 2016.