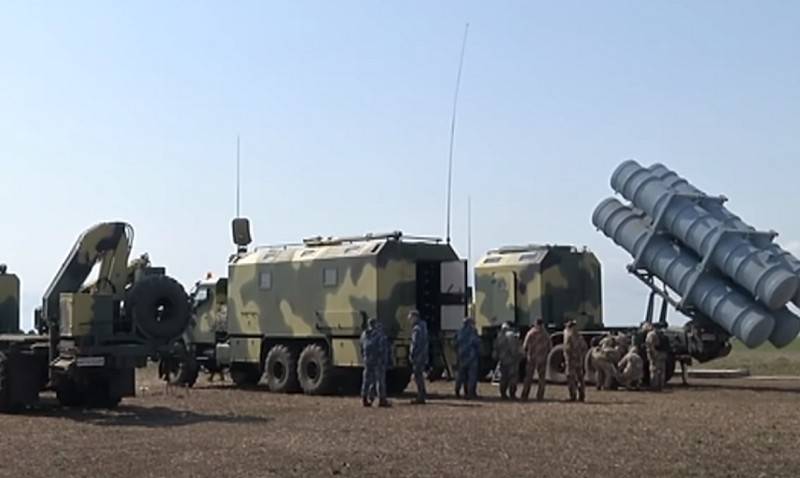 The possibilities of the "newest" Ukrainian cruise missile of the Neptune complex are greatly exaggerated, said the scientific secretary of the military-scientific society of the Black Sea
fleet
, professor of the Academy of Military Sciences of Russia Sergey Gorbachev.
According to him, the anti-ship missile R-360 of the ZhK-360MTs Neptune complex, which Russia had been "threatened" with by the new commander of the Navy Neizhpapa on the eve of Russia, is outdated by modern standards and easily knocked out by a subsonic missile. At the same time, Gorbachev emphasized that there is no secret in this complex for Russia and there are all means to neutralize missiles.
The Ukrainian side greatly exaggerates the dignity of the Neptune rocket. It is subsonic, easily knocked down, and significantly outdated by modern standards of weapons. Although there are some innovations, it's a kind of military secret for the Black Sea Fleet in terms of neutralizing it
weapon
does not represent
- said the expert.
Earlier, Commander-in-Chief of the Ukrainian Navy, Rear Admiral Aleksey Neizhpapa announced his preparations for military operations against Russia, while he placed great hopes in this on the new Neptune missile system, which is currently not even mass-produced. According to him, in the event of an invasion, the Neptune rockets "will reach Sevastopol."
According to data released by the Ukrainian side, the "new" R-360 RCC weighs 870 kilograms and can carry a warhead weighing 150 kilograms. Its launch range is up to 280 kilometers, speed - about 900 kilometers per hour, flight altitude above the crest of waves - from three to ten meters.