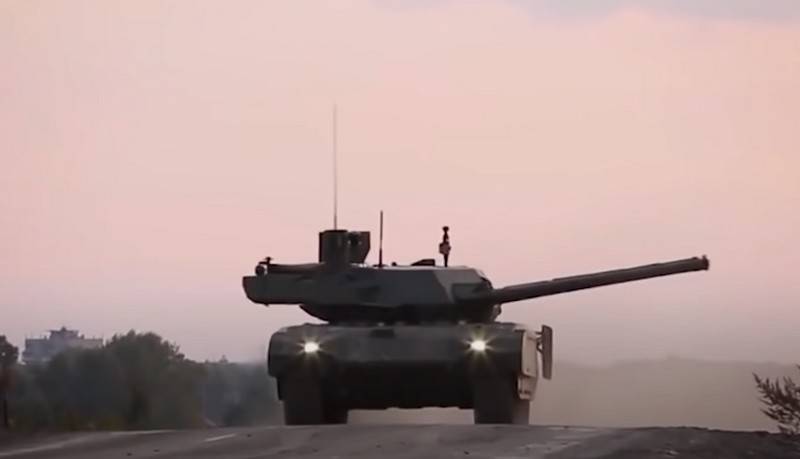 The new Russian tank T-14 Armata is planned to be exported; the export appearance of the vehicle is currently being determined. This was announced in an interview with the Serbian publication "Voice of Evidence" by the director of the Federal Service for Military-Technical Cooperation (FSVTS) Dmitry Shugaev.
Answering a journalist's question, Shugaev explained that Russia plans to export the latest Russian T-14 Armata tank, as well as other modern equipment, including anti-aircraft missile systems, planes and helicopters. However, he did not explain when Russia would be ready to supply Armata to foreign customers, and also did not name potential buyers
tank
.
Russian manufacturers are ready to offer potential buyers air defense systems, such as the S-300 and S-400, and modern aircraft and helicopters. We are preparing for sales a light MiG-35 fighter, we are promoting the most modern T-14 Armata tank. In short, we have something to offer
- leads the publication of the words of the head of the FSVTS.
In April of this year, the head of the Ministry of Industry and Trade, Denis Manturov, in an interview with Russia 1, said that the Armata T-14 tank would be exported and its export profile was being determined. However, the tank's deliveries to potential buyers will begin only after all obligations regarding the delivery of Almaty to the Russian army have been fulfilled.
In June, Interfax, citing its own source, said that Armata had already received an export passport.
Recall that the Ministry of Defense until the end of 2021 should receive 132 T-14 tanks and BMP T-15 on the Armata platform.