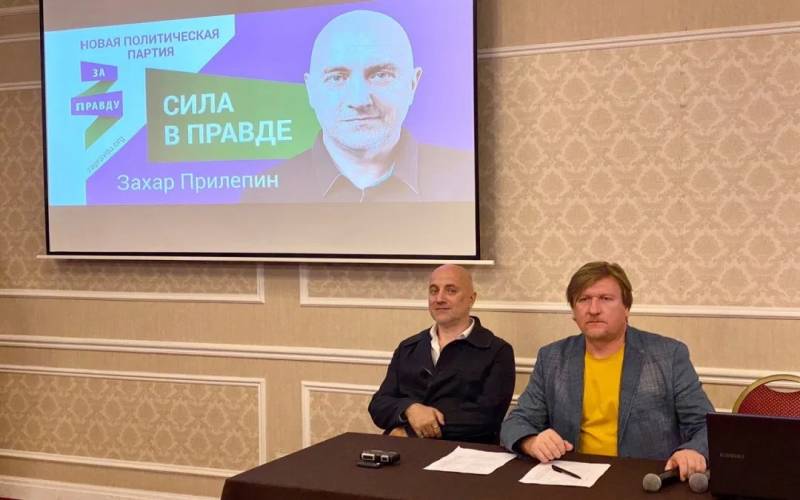 Not so long ago, the formed party "For Truth", led by Zakhar Prilepin, came up with a proposal on Russia's future political attitude towards unrecognized and partially recognized republics. We are talking about the Lugansk and Donetsk people's republics, as well as South Ossetia (South Ossetia), Abkhazia and the Transnistrian Moldavian Republic (PMR).
According to the proposal contained in the election program of the party "For Truth", in Russia it is necessary to hold a referendum on the inclusion of the above-mentioned republics in Russia. At the same time, the party of Zakhar Prilepin proposed replenishing the Basic Law of the country with a clause on the possibility of accession to the Russian Federation of any territory following the results of referenda both in this territory and in the Russian Federation.
The basis is this: if 75% of the citizens of a territory in a referendum advocate joining Russia, then, on the basis of the will of the citizens of the Russian Federation, such a territory can become part of our country. The option of joining the rights of a subject of the federation is mentioned (by analogy with the Crimea and Sevastopol).
Additionally, the program of Zakhar Prilepin speaks of the need to create a full-fledged Union of Russia and Belarus. "For Truth" proposes to create such an alliance with unified authorities, currency and budget.
A reaction is expected from the authorities of Belarus and the above republics to those initiatives that are spelled out in the program of the new Russian political force.