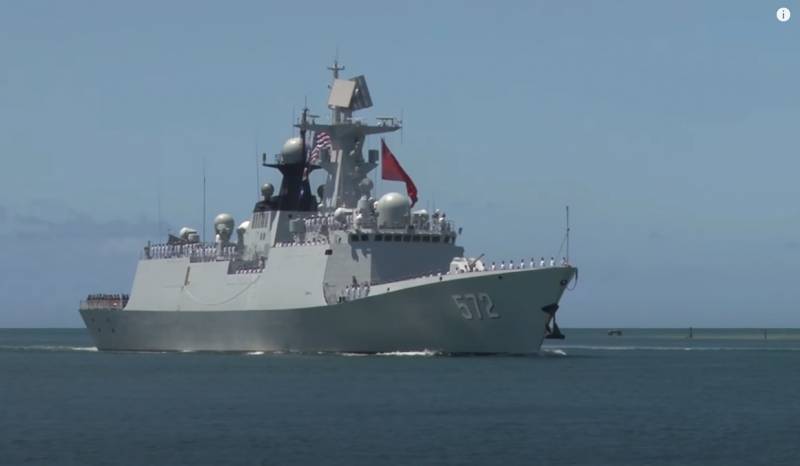 The provocative or irrational actions of Chinese warships and aircraft can be caused not by the daredevil commander, but rather by the decisions of a pennant political commissar.
As Jeff Benson of the Center for Strategic and International Studies (USA) explains, the command structure in the PLA is radically different from the American hierarchy. Each ship has a commander and a commissar, combining command and control into a single whole.
The commissioner's duties include evaluating personnel, maintaining military-political discipline, checking morale, and completing missions that coincide with captains. Moreover, they are able to take command themselves. The commissioner acts through a party committee consisting of at least two other members. This body makes fundamental decisions about the actions of the ship.
At the same time, the pennant commander is in a somewhat subordinate position, because, according to expert Zi Yang, chairman Xi Jinping "slightly tipped the scales to the commissioner" to ensure party loyalty throughout the army. CPC members influence naval operations on a daily basis. In a critical or emergency situation, the commander can act independently, but after its settlement his decisions will be evaluated by the commissioner. This gives him real control over the ship.
According to Benson, the Kremlin tried to use the dual command system, but abandoned it. The commissar in the Soviet system obeyed the commander when it came to military operations. The Communist Party under Xi Jinping "does not want to fall into the same mistake as the Soviets," which lowered loyalty in their armed forces, Benson said.
Moreover, there is a precedent in China itself: during the 1949 revolution that brought the Communists to power, most ships
fleet
came under the command of Chiang Kai-shek.