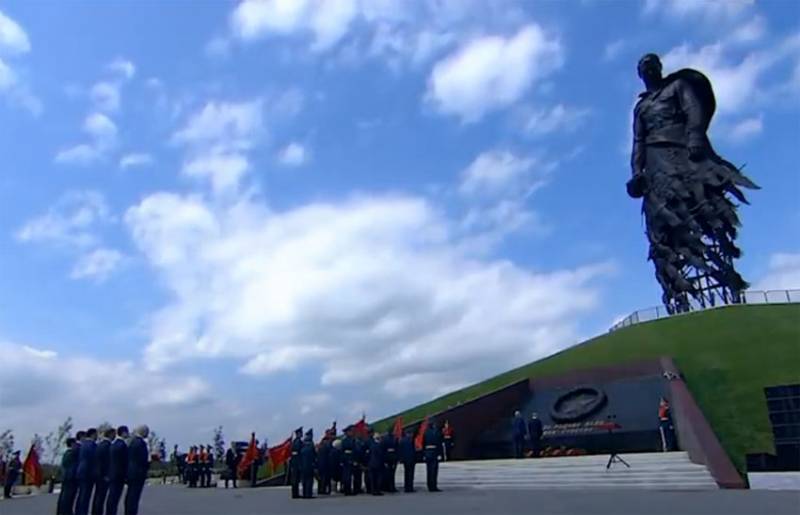 On the occasion of the 75th anniversary of the Victory in the Great Patriotic War, memorial complexes that were restored or built from scratch were opened throughout Russia. One of the largest and most impressive is the Rzhev Memorial. It is dedicated to the fallen Soviet soldiers during the battle of Rzhev, which lasted with varying degrees of intensity from January 1942 to March 1943.
Until now, historians have been arguing about what losses the Red Army suffered in battles near Rzhev. According to the estimated theory, the total number of people killed and wounded amounted to about 1 million people. This is a huge number. And to perpetuate the memory of the dead Soviet soldiers it is difficult to call it a sacred duty for modern Russia.
The Rzhev Memorial is dedicated to all those who stopped and bloodless the Hitler Army Group Center.
The Tactic Media channel published material on how the preparations for the opening of the Rzhev Memorial went, what works were carried out, who was part of the team of authors of a large complex in the Tver Region.
The main idea of ​​the authors was to create a large growth figure of a Soviet soldier, which should be both majestic and soaring in space. The idea eventually found its embodiment.