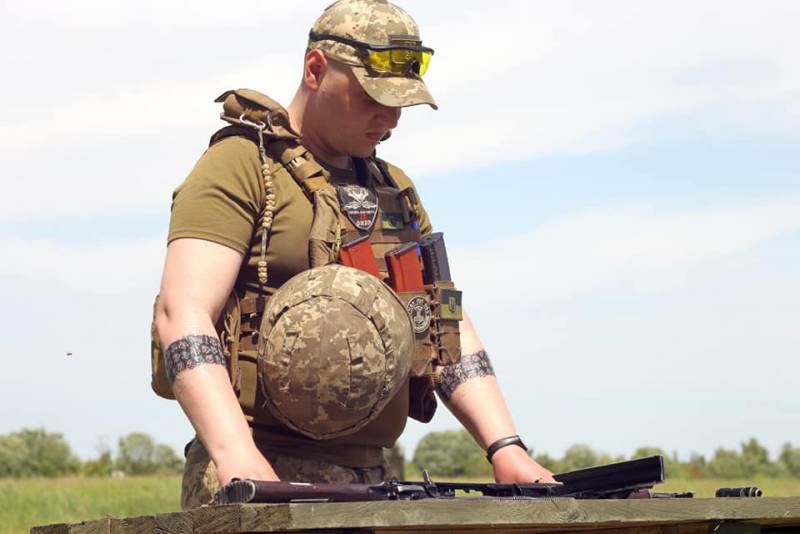 Serviceman of the 72 brigade of the Armed Forces of Ukraine (2020)
The Ukrainian media published an interview with the Deputy Secretary of the Council of National Security and Defense of Ukraine Sergey Krivonos. It is dedicated to the events of 6 years ago in the Donbass. Then Krivonos served as head of the defense headquarters of the Kramatorsk airfield.
According to Krivonos, the forces of the ATO (anti-terrorist operation - approx. "VO") "could stop the convoys of militants." By militants in Kiev continue to understand the defenders of the Donbass.
Krivonos states that "there was evidence of the preparation of Girkin's columns from Kramatorsk." According to him, the coordinates were available, but there was no "implementation of these coordinates."
How can it be explained in Ukraine that the coordinates of the ATO command had Igor Strelkov's detachments, but no actions were taken against these detachments during their withdrawal from the encirclement?
The reference goes to the chief of the General Staff of the Armed Forces of Ukraine, Viktor Muzhenko. In this position he was in the period from 2014 to 2019. According to Mr. Muzhenko, from using
aviation
and the artillery of the Armed Forces refused, as this could lead to civilian casualties. Muzhenko claims that in the case of a large number of civilian casualties "there would be a different attitude to the forces of the ATO."
Strange argumentation. For some reason, the AFU for some reason "caring for civilians" did not prevent the center of Lugansk from bombing. To crush people with armored vehicles in Mariupol - too ...
Recall that on July 5, 2014, the Armed Forces of Ukraine took control of the cities of Slavyansk and Kramatorsk after the detachment of Igor Strelkov (Girkin) detachments from there. Now the authorities of Ukraine celebrate July 5 as "the day of liberation of Slavyansk and Kramatorsk."