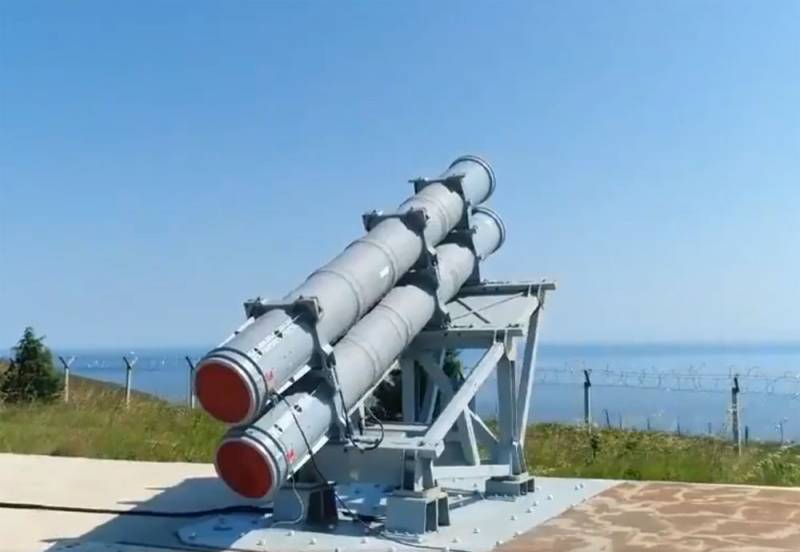 In Turkey, successful trials of the first Turkish anti-ship cruise missile Atmaka (Hawk) are reported. We are talking about a rocket, which was created by Roketsan. Ankara plans that these missiles will be able to replace the harpoon American cruise missiles in service with the Turkish Navy.
During the final phase of testing, the rocket was reportedly launched at a "long distance".
The characteristics of the Atmaka missiles indicate that they are capable of hitting a target at a distance of over 200 km.
Head of the Department of Defense Industry of Turkey Ismail Demir:
Atmaca missile successfully hit the target at a distance of just over 200 km. She is ready to be in the arsenal of our army.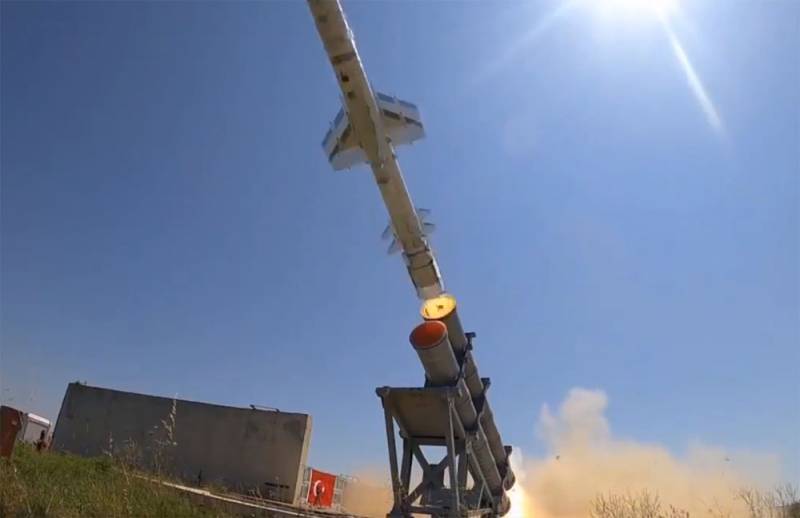 It is expected that the Hawk missiles will begin to be in service with the Turkish Armed Forces this year.
The manufacturer, talking about such missiles, says that it is "precision
weapon
"which can be installed not only on corvettes or frigates, but also on missile boats."
It is stated that with the help of a modern data transmission channel, an anti-ship missile can be reoriented to another target while already in flight.
On the network appeared footage from testing the Atmaka rocket, which demonstrates the defeat of a surface target: