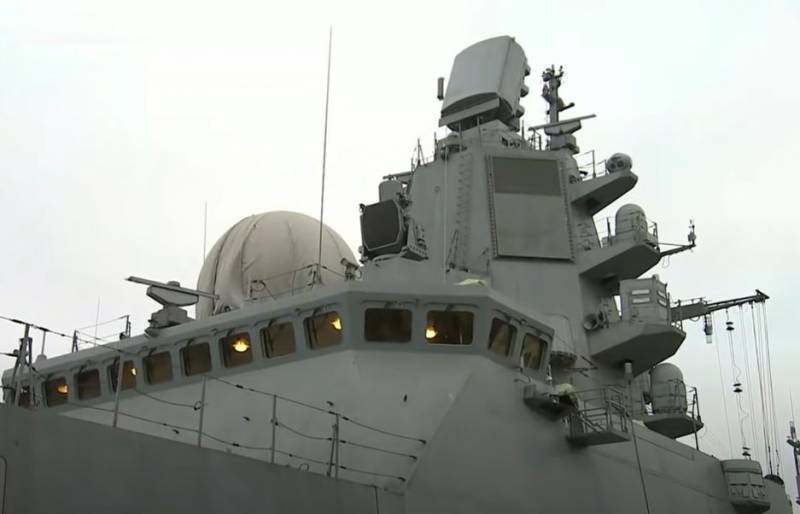 In an interview with the departmental publication Red Star, Commander-in-Chief of the Naval
fleet
Russia Nikolay Evmenov announced the replenishment of the fleet with new warships. According to Admiral Evmenov, only in 2020 the Russian Navy will receive about 4 dozen ships and vessels belonging to different classes.
Among these ships and the latest domestic frigate "Admiral Kasatonov." This is a new generation warship related to project 22350. Admiral Nikolai Evmenov noted that the ships of this project have a high modernization potential. According to the commander in chief of the Navy, the entire project 22350 will receive "the development of a number of ship systems and weapons."
Earlier, the frigate Admiral Kasatonov completed the state tests, during which, as noted, confirmed the characteristics laid down in it.
Project 22350 frigates belong to the class of warships of the far sea and ocean zones. The frigate Admiral Kasatonov is armed with guided missiles, it implements low visibility technology. The construction of the ship was started in 2009, the frigate was launched in 2014.
Some characteristics: displacement - 4,5 thousand tons, the longest - 135 m, draft - 4,53 m, crew - up to 170 people + 20 marines. It is planned that the "Admiral Kasatonov" will be the carrier of 3M22 Zircon hypersonic missiles.