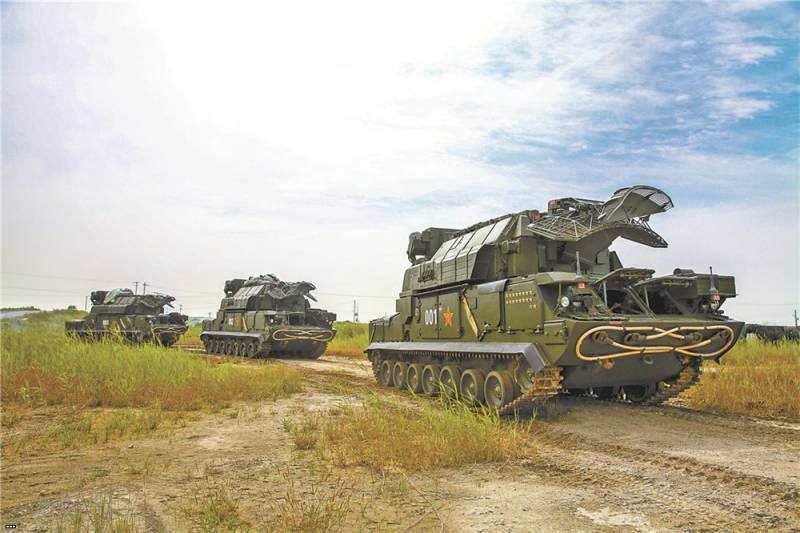 In the Internet space appears a photograph posted on one of the Chinese resources. It depicts an anti-aircraft missile system, which, judging by the "iconostasis of the orders", has impressive combat experience.
The Serbian online publication Marsonline drew attention to a photograph of the official Chinese resource www.81.cn, dedicated to military topics. It depicts a column of air defense systems on the march of three vehicles. These products belong to type 9A331 "Tor-M1". In China, they ended up thanks to Russian exports. In total, according to the international analytical organization IISS, in the People's Liberation Army of China there are 24 units of equipment of this model.
The near car featured in the photograph is adorned with eighteen gold stars. According to the tradition accepted in the armies of the world, the placement of such "awards" on board the equipment indicates the number of targets struck by the crew with it.
It could be assumed that the Chinese military put on the "track record" the goals that were destroyed during the exercises. However, in this case, the question arises, why the same type of technology following the "order-bearing" machine does not have similar awards?
Whom did they bring down?
- one of the Serbian users is puzzled.