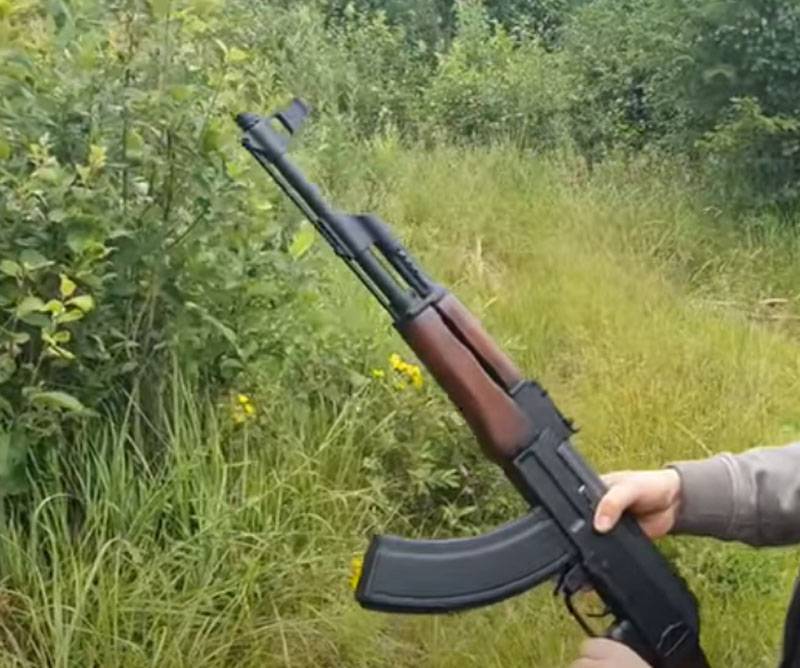 One of the most popular assault rifles in the world is, of course, the Kalashnikov assault rifle. And its popularity is not limited to TVD or shooting clubs. It is reflected on the pages of the media, and from the most different countries of the world. The American The National Interest did not stand aside from its attempt to "analyze" the Kalashnikov assault rifle. The author dwells on the AK-47 version.
He writes that the popularity of the AK-47 in the world is huge: the machine appears in films, in computer games, and has been used in numerous conflicts around the world.
NI:
AK-47 is a real cultural phenomenon.
At the same time, the author in the American media notes that recently the "version" is gaining momentum, according to which the author of this rifle
weapons
is the constructor of the German StG44 Hugo Schmeiser.
From the article:
Externally, AK and StG44 are very similar, but inside there are noticeable differences, including in operation. It is also true that each weapon has different firing mechanisms, as well as assembly / disassembly configurations. Simply put, AK is by no means a direct copy of German weapons. This is a myth testifying to the fact that the AK-47 is just the Soviet version of the StG44. However, the same myth as assuming that self-taught Kalashnikov designed the AK-47 on his own. Weapon developers rarely start from scratch, and this has been true since gunpowder. Each new weapon is built on past projects, and this is certainly true for the AK-47, which really was not the first Soviet assault rifle.
Further, the author (Peter Suciu) "debunking the myth of the self-cleaning AK-47." He begins by recalling the American M16, which was called the "self-cleaning" assault rifle, when it began to be armed with American troops fighting in Vietnam.
From an article by Peter Suchu:
The myth of "self-cleaning" persists for the AK-47, and although the weapon can work in difficult conditions, if not supported, it will quickly become as effective as a wooden baton.
The author notes that self-cleaning weapons are a priori myth, since without leaving any "trunk" will soon let the owner know that it is time to carry out a "general cleaning".