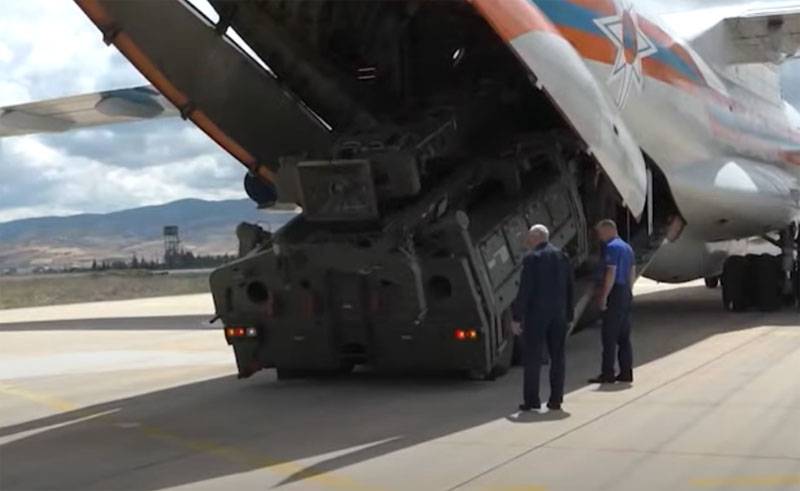 In the Chinese edition of Sohu, material was published in which the author discusses the initiative of one of the American senators regarding the possible redemption of Russian S-400 Triumph systems from Turkey. Recall that earlier Russian officials noted that such resale was impossible, and that Russia could impose sanctions.
An author in the Chinese Sohu, C. Changfeng writes that "Russia is so sure that Turkey will not resell the acquired S-400 to Americans." And then he tries to figure out where Russia has such confidence.
The author writes that Russian experts are training Turkish soldiers to operate an anti-aircraft missile system in Turkey.
And Turkey finds itself in a strange situation - either by selling the S-400 to the Americans, quitting the case without completing the training of its military personnel, or by completing the training course to its logical conclusion and after that selling the S-400 air defense system to the Americans. Both of these options look ridiculous in the first place for Turkey itself.
Moreover, there is no guarantee for Ankara that the United States will be "satisfied" with one requirement. If Recep Erdogan makes concessions to the S-400, then the pressure on him from the US will only increase, in addition, relations with Russia will come down to a completely different level - much lower.
And given the fact that only a few years ago, Erdogan could become a victim of a US-supported coup, and it was Russia that helped Erdogan then, the Turkish president clearly does not have much confidence in the United States.