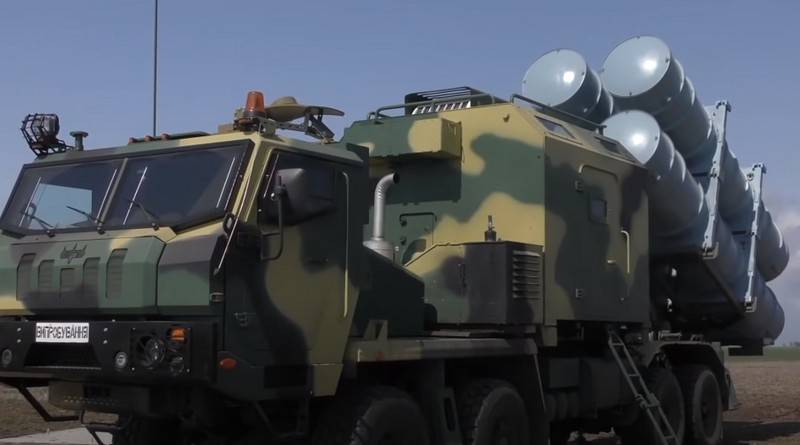 The newest Ukrainian missile system with the Neptune anti-ship missile, formerly called the NSDC secretary Turchinov the "destroyer" of the Crimean bridge, will be put into service in 2021, with three divisions planned to be deployed. This was stated in an interview with the Ukrainian service of Radio Liberty by the commander of the country's Navy Alexey Neizhpapa.
According to him, the Naval forces of Ukraine intend to deploy in three years three divisions of the RCC "Neptune", with two divisions being deployed in the Black Sea, and one in Azov.
On the question of "when," I think next year. And about "how much," I'll answer that three divisions of coastal missile systems are planned. Two - on the Black Sea, one - on the Azov Sea. Tests have shown that nothing prevents the defeat of several targets simultaneously.
Weapon
unequivocally effective, the main task now is to get the "Neptunes" as soon as possible and correctly apply them
- He told reporters.
Previously, Neizhpapa said that Ukraine received a "full-fledged coastal-based anti-ship complex" and is moving from the concept of naval forces "waiting for the enemy near their coasts" to the concept of the Navy, which "will meet the enemy near its coasts".
In early June this year, it was reported that the Navy plans to get into service three divisions of the Neftun LCD-360MC complexes with R-360 anti-ship missiles. The production of rockets was planned to be launched at the Pavlogradsky Chemical Plant NPO in the near future, but without specific instructions.