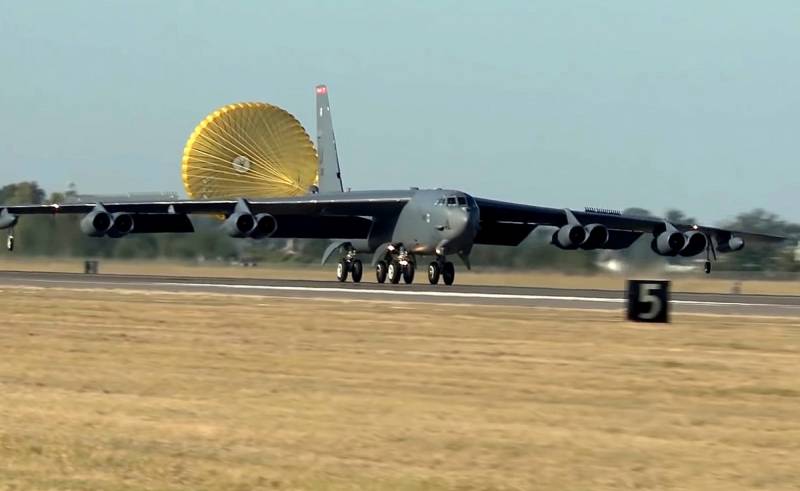 The United States continues to concentrate forces and assets in the region of the South China Sea, where in the area of ​​the disputed islands of Xisha (Paracel Selsk), the PLA Navy conducts large-scale exercises. Following the deployment of two aircraft carrier groups to the area, the United States deployed the B-52N strategic bomber to Guam.
As follows from the monitoring data of Western
aviation
resources, the American strategist flew from Barksdale Air Force Base in Louisiana. According to available information, nuclear-powered aircraft carriers Nimitz and Ronald Reagan, together with escort ships and strategist, will work out the ability of the forces to resist possible enemy attacks.
As previously reported, the PLA Naval Forces announced the holding of large-scale exercises from July 1 to 5 in the Sisha Islands (Paracel Islands). In response, the United States sent two aircraft carrier strike groups to the South China Sea, led by the nuclear-powered carriers Nimitz and Ronald Reagan. The main objective of the AUG in the United States called the opportunity to convey to China an unambiguous message that they do not approve of the buildup of Beijing's military power in the region.
The challenge is to send an unequivocal signal to our partners and allies that we are committed to maintaining regional security and stability.
said Rear Admiral George Wyckoff, commander of the group.